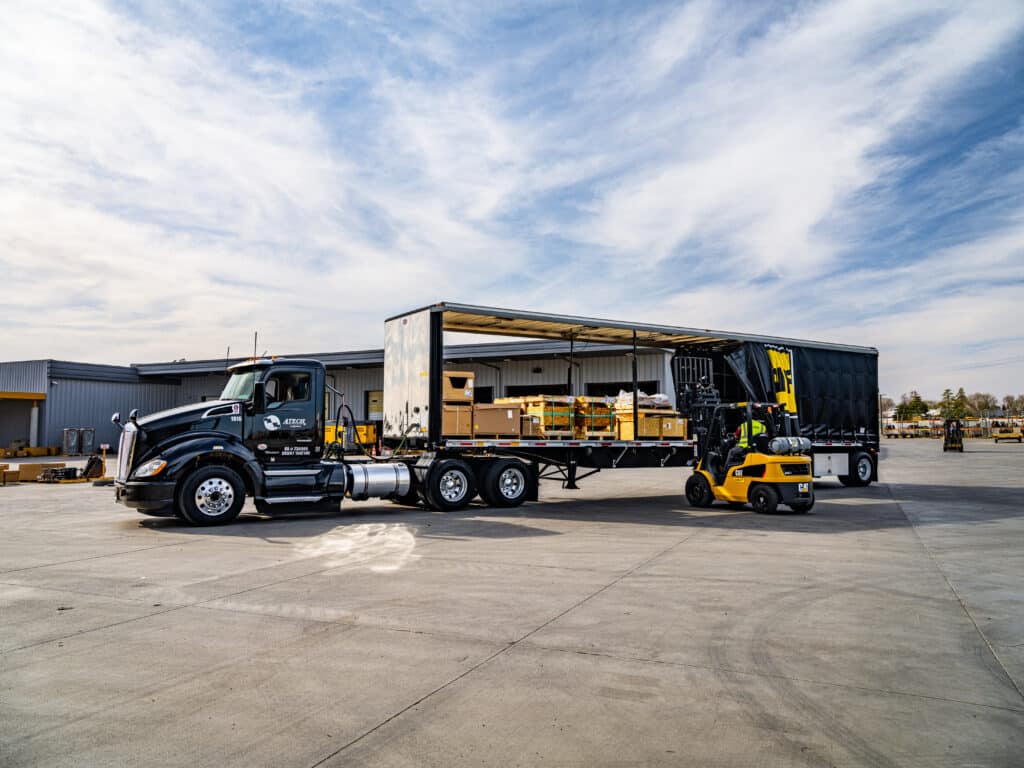 A third-party logistics service provider can be impactful in your business. Finding the right partner is crucial to your business goals and company success. You care about your customer, and finding the right 3LP that cares just as much is vital. 
Your reputation is on the line, so finding a competitive logistics service provider can be a challenging task that should be taken seriously. Many factors go into play when choosing the right one. 
Here are a few things to consider when hiring a logistics company. 
1. Customer Service 
Prioritizing customer experience is essential when looking for a logistics partner. According to the 2018 Global Logistics Report by Eye for Transport, service logistics customers demand significant improvement in Visibility and Customer Experience. 
Technology and software can deliver information and numbers, but human connection and customer service are just as important. You want to ensure the 3LP you choose to work with provides you and your customers with a high level of customer service. A high level of excellence in customer service goes a long way. It creates relationships, builds trust, and increases customer loyalty. 
Want to learn more about a potential 3PLs customer service? Ask their customers. Consistent positive customer service is a good sign as it is only the result of a consistent strategy, which ensures that it will continue to grow and deliver for you and your customers in the future. 
2. Capabilities 
It's critical to choose a 3PL based on your needs, as most of them have an area of expertise and offer solutions to different needs. This can be based on the type of logistics, industries, mode of transportation or a combination of all. 
Analyzing the logistic capabilities of a third-party logistics provider, who could potentially be your partner, is essential to ensure they have the experience to handle your and your client's needs adequately. Shipping a cargo of apparel is not the same as handling a shipment of chemicals. Different skill sets are used for different projects. Find the one that best suits your short-term needs and long-term goals. 
A piece of advice from the experts is to be cautious of those who claim to be a "jack of all trades". Most logistics companies focus on specific tasks only and become undeniable experts. If you come across a company that claims to do anything under the sun, confirm its expertise with reviews from other customers and case studies. 
3. Technology and Resources
When assessing third-party logistic service providers, remember that the technology they offer needs to work for you and with you. It must align with the way you do business and provide a boost to your company and growth. 
Assess the quality of their Transportation Management System and Warehouse Management System. Reliable technology gives reliable help to you and your clients. 
Besides having competitive technology tools and software, you must ensure that the technology aligns and connects with yours. Does their technology connect to yours? Does their software maximize your data to your advantage? Is the technology capable of growing your business? 
It's key to find technology that can help automate processes, process orders, manage inventory, track orders, and manage returns. Those are key elements to ensure your business is running smoothly. 
4. Reputation 
A company's leadership and character are many times revealed during tough times. Unfortunately, it might be too late for you to find out by that point. Investigating and getting to know the reputation of the logistics company you want to partner with is essential. You need to know what kind of supplier and partner the potential third-party logistics company will be. 
Don't be blinded by total costs; reputation takes priority when finding a long-term solution provider. Remember that your business is on the line. An excellent source to learn more about the provider is talking to providers, clients, employees, and even people in their community. 
Reputation is critical in the logistics industry, and you want your business to be associated with other trustworthy companies to make the perfect partnership. 
5. Strong Network 
Don't limit your business by working only in a certain part of the region or with certain companies. Partner with someone who has connections and will open doors for you and your business. 
A strong network is valuable and imperative for the growth of your business and only to help streamline processes as needed. The more connections your third-party logistics provider has, the easier it will be to navigate the industry, grow, and provide better customer service. 
6. Safety Record 
The logistics industry is ever-changing. Rules and regulations about safety are constantly changing and adapting. Find a third-party logistics provider who has an impeccable safety record. Use the Safety Measurement System resources to access public motor carrier safety and performance data. Safety is a valuable asset that to always consider. 
As daunting as finding the perfect third-party logistics partner can sound, it is an incredible opportunity to find the right partner you can trust to help you take your business to the next level.