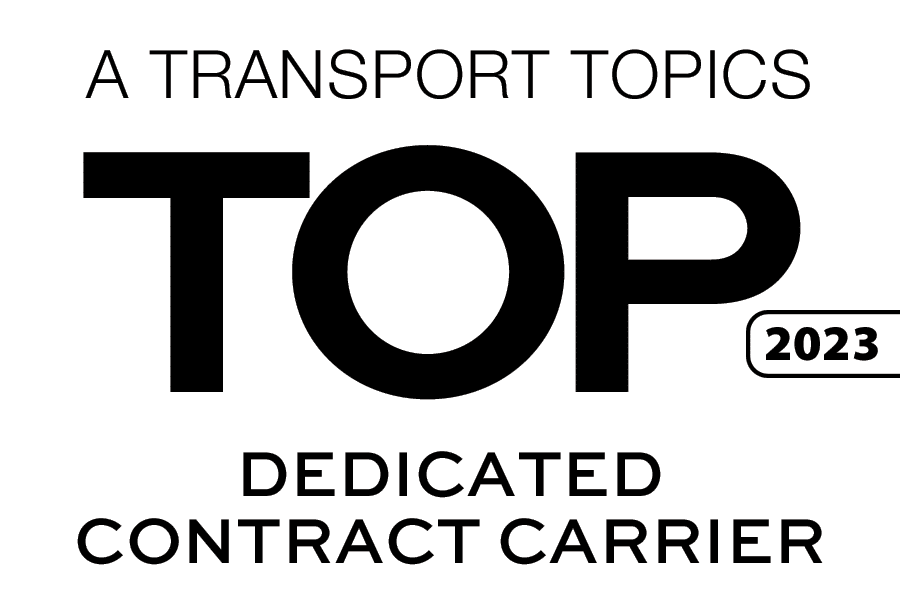 Atech Logistics is awarded Top Dedicated Contract Carrier by Transport Topics for 2023, ranking 40th among all third-party logistics providers competing in the market. 
The Top Dedicated Contract Carrier list features the industry's top air and ocean freight forwarders, dry storage and refrigerated warehouse operators, freight brokerage firms and dedicated contract carriers. 
"This accolade is a testament to Atech's tireless commitment to delivering exceptional service and innovative solutions to our clients," said Atech's Chief Financial officer, Geri Amaral. "We are proud of our team's work day in and day out. This achievement is proof of our dedication to our partners and clients, but most importantly, each other as team members. 
The 2023 Top Dedicated Contract Carrier Award by Transport Topics has been added to the long list of accolades awarded to Atech Logistics throughout its 30 years in the market, including several Fleet Safety Awards by the California Trucking Association. 
About Transport Topics
Transport Topics is a reputable transportation and logistics industry publication and news leader in trucking and freight transportation. 
Every year, Transport Topics releases annual rankings of the Top 100 Logistics Companies in North America in various categories, including logistics, freight brokerage, dry storage warehousing, refrigerated warehousing, airfreight, and dedicated contract carriers. 
About Atech Logistics
Atech Logistics is a third-party logistics (3PL) company that provides fully-customized dedicated transportation solutions for businesses all across the United States. 
With multiple facilities located in the Western United States, Atech has earned a solid reputation for designing custom logistics solutions backed by the highest standards in customer service.
Atech's commitment to safety, technology, and sustainability is what sets the logistics company apart. Such efforts have become a key to success for Atech, its team and its clients.