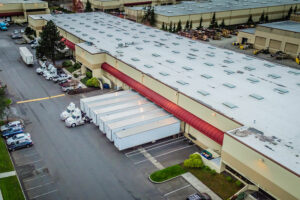 Embedded integration technology combining integration capabilities onto a single platform to accelerate business growth, give you better visibility, and provide an outstanding customer experience. 
Here is a simple way to identify a broken integration strategy that could benefit from embedded integration technology. Ask yourself the following questions: 
Can your system support the exchange of business documents in a standard electronic format online (EDI)? 

Are you managing multiple tools and solutions? 

Do you have limited visibility of your transactions? 

Is onboarding for partners and clients complex and time-consuming? 
For all of the challenges listed above, embedded integration technology is the ultimate solution. It tackles growing challenges that your company experiences when trying to integrate various platforms. 
An embedded integration solution offers tools and solutions that can connect customer systems on-premise or through advanced cloud integration. It also provides seamless interaction with the customer with faster and more reliable data exchange. 
What is holding your business back?
With the COVID-19 pandemic, businesses faced disruptions and challenges throughout their logistics integration. Many of these were caused by teams implementing remote working, the decrease and slow down of manufacturing, restrictions on international trade, changes in fees and tariffs, and regulatory changes. 
All the supply chain integration disruptions come with a price tag, affecting return on investment and profits. As the economy aims to move forward from the effects of the pandemic on business, many of the challenges and disruptors in the industry are still around and will most likely be for a while. 
Research shows that 34% of logistics companies lose more than $250,000 of revenue annually due to poor integration. With the pandemic, the losses in revenue have increased. 
Logistics companies are aware of their integration problems. So much that 97% of companies are trying to resolve their supply chain challenges. 
However, traditional approaches are not delivering the results that can move the needle. Logistics companies must adapt to the changes in the market and invest more in embedded integration technologies to improve their business. 
A strong and reliable end-to-end process can be the key differentiator for a smoother and efficient process in-house, a substantially elevated customer experience, and accelerated business growth.  
Is Embedded Integration Technology right for you?
Based on the challenges many businesses faced in 2020, research shows that 51% of companies have increased their technology budget. They need solutions, and embedded integration technology is at the forefront of the solution. 
The numbers demonstrate the problem of using numerous integration tools and prove the potential in embedded integration technology. As of November 2020, 69% of companies were still using multiple integration approaches and tools. 98% of those companies that use 3 integration tools have problems, and of those that use 4 integration tools, 100% have problems. 
The top challenge for companies using multiple integration tools is the reliance on manual processes, the slow partner onboarding process, and the issues that arise when trying to integrate applications. 
All of those challenges can be solved and avoided by implementing an embedded integration technology. The logistics and transportation industry can benefit from this technology to deliver on supply chain integration excellence. 
Embedded integration technology provides an easy way to integrate your company's ecosystem. It gives you the ability to orchestrate end-to-end integrations that need to connect and integrate with your core business systems. It consolidates systems to one single platform, giving you maximum visibility and control for optimized agility across your supply chain. 
Embedded integration Technology can benefit your team by addressing the challenges and responsibilities of various integral roles and departments in your business, including senior executive strategy, operations, business intelligence and technology, and customer service.  
Embedded integration technology allows you to work faster, smarter, and more efficiently.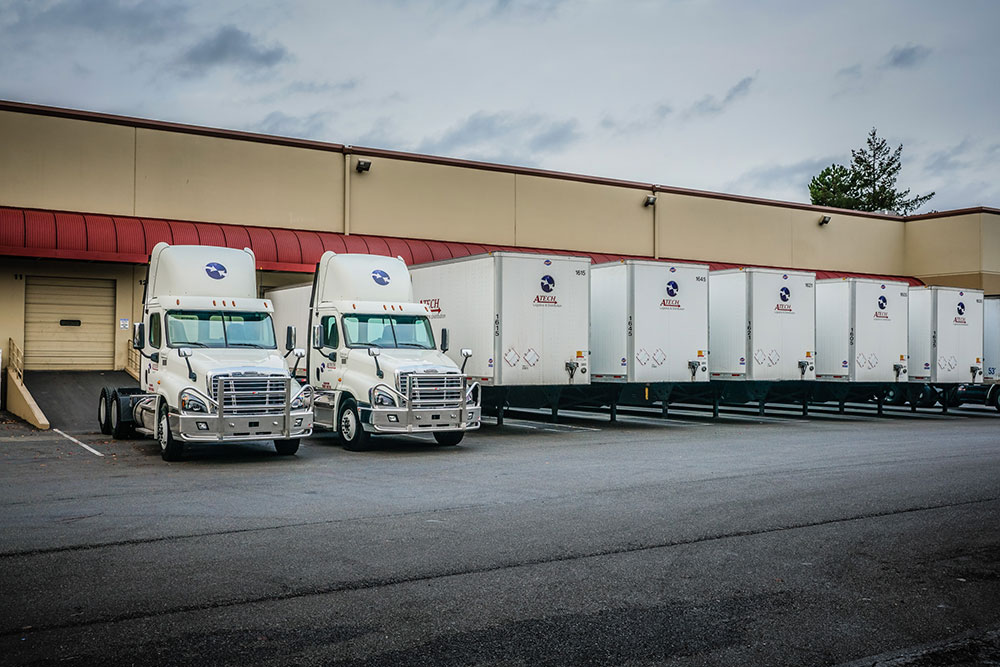 The benefits of Embedded Integration Technology
The proper integration design can help your company deliver maximum agility with real-time operational visibility, giving you the power to streamline dataflows between your multi-enterprise ecosystem of customers, carriers, partners, and core-business applications. 
Why should you include embedded integration technology in your logistics business? 
Elevates customer experience by providing the best service in a safe and time-effective way. 

Allows for faster onboarding for partners and customers, making the experience smooth and easy for your team and client.  

Provide condensed processes, which give IT resources the ability to focus on core business initiatives that actively bring value to the business. 

As your business grows, develops, and adapts, embedded integration makes it easy to successfully and swiftly implement changes, enabling new operating models to serve you and your clients better. 

Provides real-time supply chain visibility, allowing for immediate operational analytics and actionable technical details. This information empowers your team to make the most favorable decisions for the business in each situation. When an issue arises, embedded integration technology gives your team the visibility and agility to troubleshoot promptly.

Provides consistency to your supply chain process, breaking away from siloed systems and eliminating integration blind spots. 

Assists in orchestrating end-to-end business processes. 
Take your growth to the next level
The logistics industry is rapidly evolving in a very competitive landscape. Embedded integration technology can help your business stay at the forefront advancing your business by reducing complexity, managing change, and most importantly, promoting rapid business growth to help take your company to the next level.