Unmanned Aerial Vehicles, commonly known as "drones", are part of the technology advances that logistics and supply chain technology is witnessing. As we peek into the future, the industry wonders if this is an emerging technology that will bring improvements and a competitive edge to the industry. 
Autonomous drone technologies have been developing and surging in the past five years. A surge in the commercial drone industry is anticipated in the United States, particularly focusing on package deliveries and last-leg delivery logistics.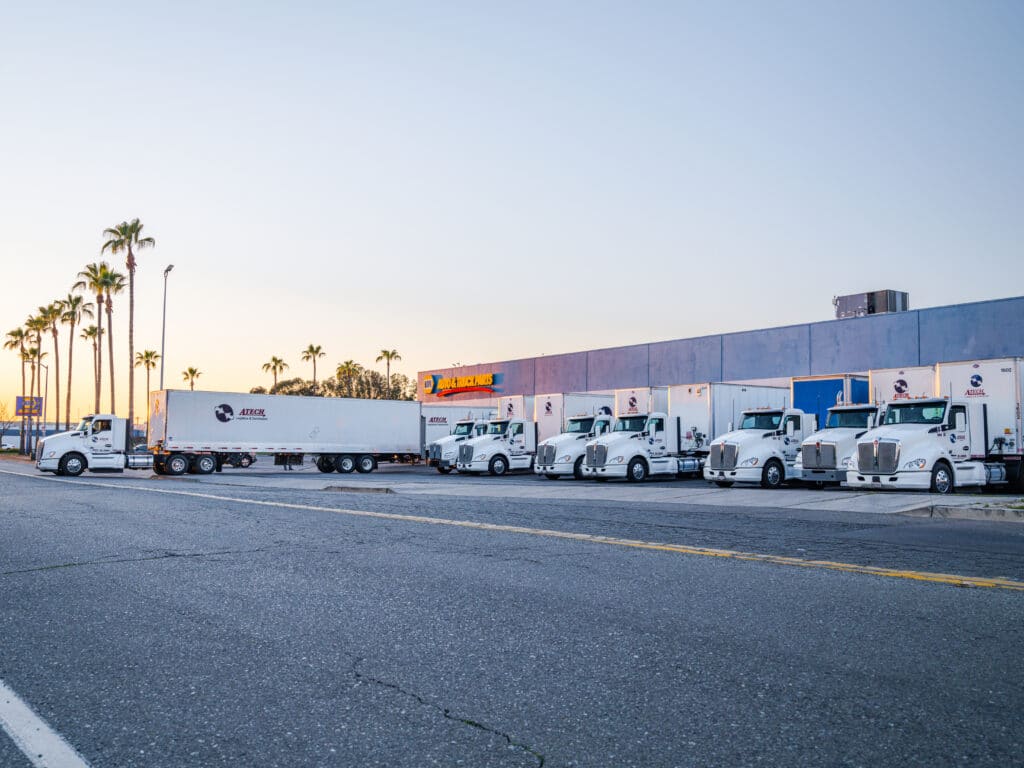 As all this growth is foreseen soon in the industry, the United States Department of Transportation works to develop and implement guidelines to keep the industry safe and fair. Meanwhile, supply chain companies are cautiously optimistic and keep a close eye on the leading companies in the industry who are already making drone technology part of their strategy. 
Why Drones? 
Drone technology brings a lot of advantages to the logistics industry, including reduced costs for shipping and operations, specifically when it comes to last-mile delivery. This goes for the company, as much as for the consumer. With reduced transportation expenses such as truck maintenance, fuel, insurance, and more, companies could reduce shipping costs tremendously. 
For example, Amazon, a leader in logistics and innovation, reported that their shipping could drop to $1 per package when using drone technology. This is certainly something that impacts the logistics and shipping industries.
Another tremendous benefit of using drones in logistics is delivery time optimization. Same-day and under-30-minute deliveries serve the consumers in today's age when they want their goods, and they want them now. 
Working with third-party 3LP vendors, and other parties, at a click of the mouse, the system can arrange for the drone to pick up an order and head directly to the destination. Without everyday challenges and delivery route limitations, the delivery time becomes significantly shorter.  
The delivery of packages would not be the only part of the supply chain that benefits from drones. A crucial, and also resource-consuming part of the industry are returns. Drones would reduce the return time cycles. 
The sender benefits from a more time-efficient transaction as the return can be processed as the drone is still in transit, providing a faster resolution of return claims. Customers benefit by having a more convenient, easier, and faster process that doesn't require them to do much. 
All elements of drone technology impact e-commerce and help take it to the next level. 
The Role of Drones in Logistics 
Drones are playing a key role in the supply chain and logistics industry, and their use can go beyond package delivery and last-leg logistics. These are some of the ways drones are used in the industry: \
Used as a transportation and delivery tool when getting items directly to the customers, especially for last-mile deliveries. It is helping optimize delivery time, especially in traffic-congested areas.

Expedites delivery of life-saving medications and medical equipment to rural areas. 

Assist in the inspection of infrastructures with its remotely-operated technology, including risk assessment after a disaster.

Compliment security strategies by providing surveillance of large areas, such as warehouses and factories. 

Support operations team helping with scanning of pallets inside distribution centers, and helping locate misplaced goods in inaccessible spaces. 

Assist during inventory audits by helping capture video and images. 
Leading the Way in Drone Technology
Here are some of the companies spearheading the advancements of drone technology implementing it in their delivery systems and services. 
Amazon Prime Air is a "future delivery system" that aims to deliver packages up to five pounds in 30 minutes or less.  In December of 2016, Amazon made its first official delivery during a private trial in Cambridgeshire, England. 
Cruising just below 400 feet above the ground, the electronically powered autonomous drone takes the package from a nearby fulfillment center, specifically set up with innovative Prime Air technology, and delivers it to the consumer guided by Global Positioning System (GPS). Amazon continues to test the technology, including the vehicle designs and delivery mechanisms, to ensure it is "safe and efficient" before making it available to more customers around the world. 
Wing, the first company to receive Air Carrier certification for the Federal Aviation Administration (FAA), offers a small drone and Open Sky navigation system, designed to deliver packages up to 3.3 pounds. With no interaction with the customer, Wing's drone hovers around 20 feet above the ground, before slowly lowering the package to the ground. 
With more than 100,000 flights, Wing has partnered with FedEx, Walgreens, and other local businesses to serve consumers in Christiansburg, Virginia in the U.S., Helsinki in Finland, and Canberra and Logan City in Australia. 
UPS Flight Forward is the first fully-certified drone airline by the United States government. It has been granted FAA's Part 135 Standard certification, which gives the company the ability to fly out of the operator's line of sight, over people, with cargo over 55 pounds, and at night. With such capability, the drone airline can transport and deliver packages in a fast and efficient way, such as life-saving medications and other medical supplies. 
In 2019, UPS Flight Forward partnered with Matternet to deliver medical supplies to Wake Med hospital in Raleigh, North Carolina. In 2020, it partnered with CVS to deliver prescription medicine from the pharmacy to the largest retirement community in the United States in Florida. 
With plans to purchase 150 electric Vertical Takeoff and Landing (eVTOL) aircraft, UPS Flight Forward works to reduce time-in-transit, vehicle emission, and operating costs. The company looks to expand drone delivery service to new hospitals and campus environments around the United States, partner with drone manufacturers to build drone hardware and software and expand their services, including residential and commercial drone deliveries. 
The Future of Drones in Logistics
Leaders in the industry are investing in technology that promises to deliver significant upgrades to the logistics industry. Technologies are still being tested, and guidelines are still being drafted. 
In the end, drones will transform the supply chain process in the future for both businesses and consumers. It's a technology that promises to take us all to new heights.