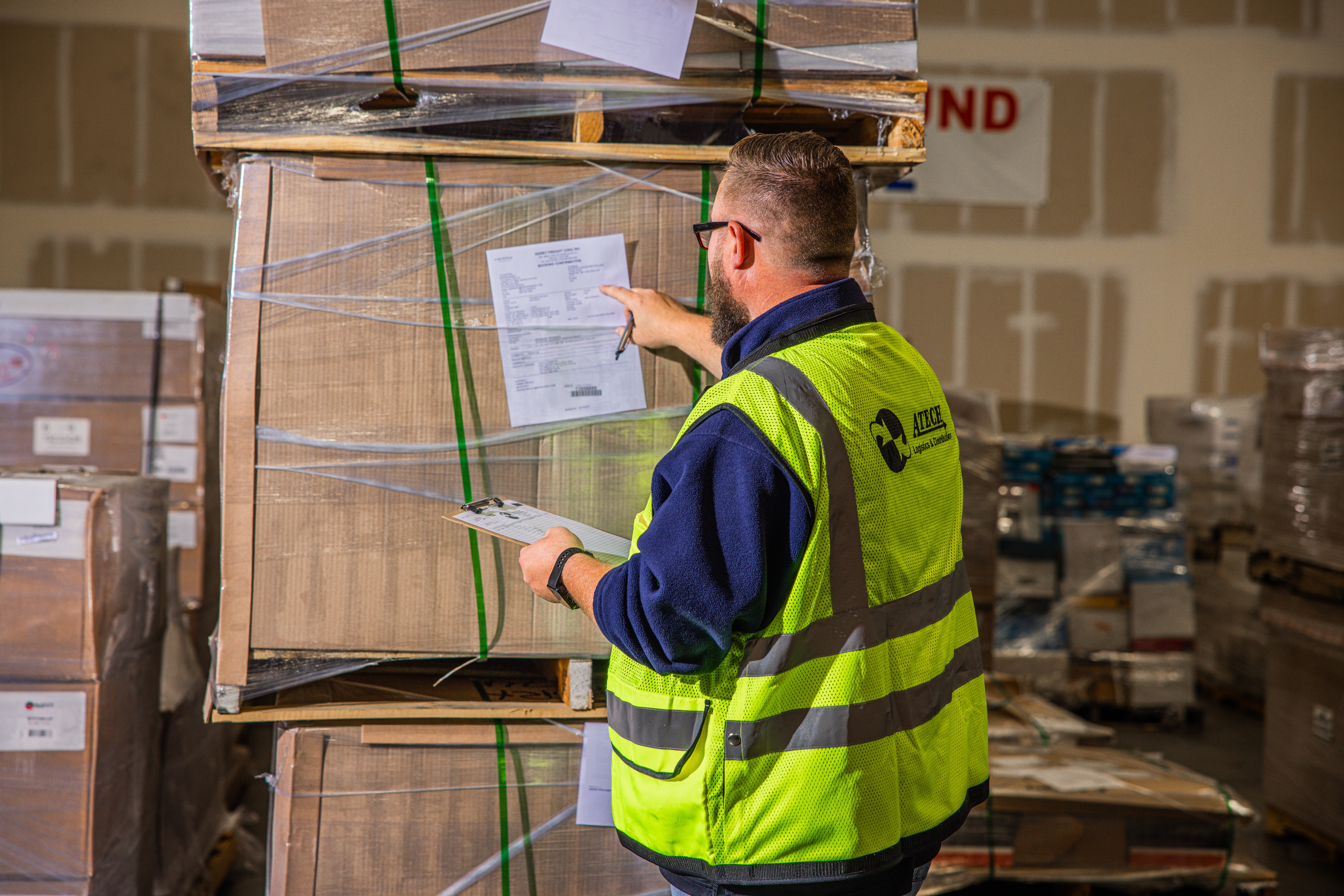 In today's world, customers expect instant gratification. That means packages and supplies are expected to arrive as soon as possible. With businesses like Amazon offering one-hour delivery in some cities, companies are under pressure to keep up with demand and competitors. 
With this heightened customer expectations and the instant gratification mindset, logistics and transportation are under even more pressure to deliver goods on time. However, circumstances can change in the blink of an eye, causing bottlenecks to happen and deliveries to be delayed. 
So what happens when bottlenecks occur?
Start with Excellent Customer Service
Throughout the COVID-19 pandemic, delivery times for logistics companies have been delayed for one reason or another—from layoffs to the inability to find trucks, chassis, shipping containers, and more. Then, with the Ever Given cargo ship becoming logged in the Suez Canal, many industries were further delayed, making customer wait times even longer. 
When unforeseen circumstances arise, it is crucial your company makes the customer aware of the delay and provides realistic expectations to the customer. 
One of the best ways to manage customer expectations is by providing excellent customer service. This could include real-time access to information. Allowing customers to see where their shipment is through all stages of shipping helps the customer keep realistic expectations on when they will receive their goods. 
Underpromise and Overdeliver
Another way to manage customer expectations is by under promising and over delivering. 
Can you imagine how frustrating it would be for you if you had your car in the shop and were told it would take one week to fix, but management kept making excuses, and you still didn't have your car after a month? 
This same logic applies to your customers and their goods. 
Suppose you tell your customer that their goods will arrive within three weeks of ordering, but you know three weeks is an optimistic estimate. Why not give them the maximum estimate and give them a pleasant surprise when the shipment arrives sooner? 
Communicate When Delays Occur
Further, good customer service means informing clients of shipping delays when they occur. Sometimes weather or unforeseen events happen that means your goods will be delayed, and that's ok! It's all about how you handle informing the client. 
For example, when the Ever Given was obstructing the Suez Canal, rather than withholding that information until the client called to ask where their goods are, let them know what's happening. 
By keeping your clients informed of when they can expect their deliveries, your customers will appreciate your excellent communication and customer service even if they're delayed. 
Reduce Bottlenecks When Possible
There are many solutions to managing customer expectations, and another simple tool is reducing supply chain bottlenecks. 
Supply chain bottlenecks are common across many industries, but by collecting data and ensuring that data is given to the proper channels promptly, you can foresee and prevent some common problems that may impact how your customer views your company. 
To streamline your customer experience and manage client expectations, there is always the option to work with a third-party logistics provider, like Atech. 
When you work with leaders in the logistics and trucking industry, you know you will always get quality service and avoid data silos, poor customer service and will be informed of changes and delays in your order. 
Best of all, you will have more time to focus on growing and running your business.
The Impact of Good Customer Service
When you implement exemplary customer service, whether it's in-house or outsourced, you can be sure that the fundamentals of customer expectations will be managed with care. 
If you're wondering what modern customers are looking for in their logistics and transportation providers, check out the following list: 
Accessibility

: More and more, clients want to see where their deliveries are in real-time without having to call their logistics company. Convenience is key and digital tracking is a must-have. 

Timely Delivery

: The adage 'time is money' comes to mind here. Your customer is always thinking about the bottom line, and the faster shipments come in, the quicker they can make sales. 

A Seamless Process

: While bottlenecks happen, customers who receive fast service with no interruptions are more likely to be return customers. That's just one reason why ensuring your supply chain is functional and free of data silos is essential. 

Disruption Handling

: In logistics and transportation, anything can happen at any time. Weather, construction, and poorly maintained vehicles are all reasons deliveries could be delayed. That's why Atech uses

top-of-the-line technology

and safety tools to ensure our customers receive their goods in a timely manner. 
Implementing these four customer service guidelines will help to keep your customers' expectations in check while providing the best service possible.