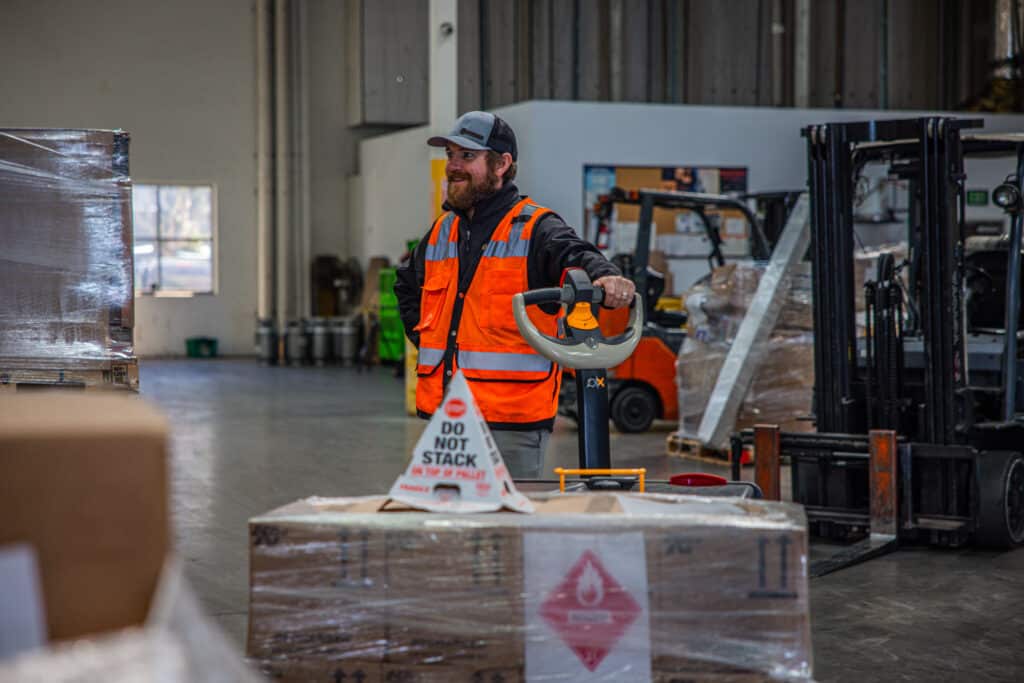 When it comes to the logistics and shipping industry, you might come across the term less-than-truckload (LTL) freight. This is in reference to the shipment of goods and products that do not need a full truckload. 
An LTL freight might refer to a truckload that weighs between 150 and 15,000 pounds for each customer. In this case, carriers might begin combining shipments from different customers to fill the capacity of a single trailer. 
It is essential also to note that when transporting, the shipper will usually pay for the part of the standard trailer their freight occupies as the other shippers will occupy the remaining space. LTL carriers are useful when it comes to optimizing their freight to transport more products for more shippers in an efficient manner. This shipping option allows for more flexibility, cheaper prices, and higher sustainability. 
Benefits of LTL
Additional benefits include increased security as the majority of LTL shipments are packaged onto pallets ahead of time prior to being loaded onto the truck. There is a higher chance of security with one well-packed pallet than with cargos that have several smaller handling units. 
Having added options when it comes to service is also a great benefit that comes with LTL freight. There are services like liftgates and inside delivery and pickup when using LTL. Another benefit is tracking. LTL shippers have the bill of lading, PO number, date range of pick up, the PRO number, and others that all allow tracking capabilities. 
Some may say the best part about LTL freight shipping is the additional services that allow for a more customized experience for businesses. If cost is not a huge issue for your business there is an expedited shipping option for faster arrival. For shipments that weigh more than 100 pounds, a liftgate can be used at destinations that don't have a dock to transport goods from the truck. 
Another service is limited access which is a great option when transporting goods to areas that aren't always accessed. This might include sites under construction, rural areas, strip malls, campgrounds, or other similar destinations. Inside pickup and delivery is also another service that refers to when a carrier might have to go inside to pick up or deliver a shipment.
LTL freight shipments are great for e-commerce as these businesses need to ascertain the alignment of their shipment methods with the needs of their customers. By avoiding the need to fill a full truckload for each shipment, LTL immediately improves the efficiency and delivery speed of shipments. Small businesses also benefit from LTL shipping as they are more likely to ship fewer goods and spend less than larger companies. Small businesses can revert to LTL shipping and not have to worry about paying high costs for any space that is not used. 
All businesses that use LTL shipping can expect a more environmentally conscious experience. The LTL shipment operation involves fewer trucks carrying full loads, rather than more trucks carrying loads that don't fill their capacity. Emissions and a business's carbon footprint are reduced as the number of trucks needed to transport these goods and products to their destination drops.
The Cost to Work With LTL
Using LTL shipping is a cost-efficient tactic. The cost to work with LTL is set by the National Motor Freight Classification (NMFC). It creates a standard grouping or grading system using 18 classes that range from class 50 to class 500. 
Density, handling, storability and liability are the four factors taken into consideration to determine the shipment's "transportability". The higher the NMFC number, the more expensive the shipment.
Challenges With LTL Shipping
While there are many benefits it is also important to understand the challenges that may come about when using LTL freight as a shipping method. Time can be an issue as a lower price may reduce the amount of flexibility in shipments. 
Containing multiple shipments from several different businesses means it may take longer for freight to arrive as the truck will be going to multiple nearby locations. It is also important to consider that not all carriers are going to have LTL shipping available. It may become hard for customers to find a carrier that will ship for an affordable price. 
There are also a lot more details involved when it comes to LTL shipping. This means more focus is required when it comes to freight class, destination and pickup locations, deadlines, and weight as these areas also have an effect on the price an organization will have to pay. 
LTL Best Practices 
To ensure that goods and products have a successful delivery, there are several best practices to keep in mind. A transportation management system is a great method that provides industry knowledge to help make sure that the best price and efficient shipping is received. 
Leverage consolidators are also useful as they can bring partial loads to their own centers with access to their technology which builds full truckloads resulting in the most efficient shipment while saving time and money. Accurate shipment information is also important as information like height, length, and weight will be beneficial when coordinating LTL shipments. 
With all this information in mind, LTL freight shipping is a great process to consider when a dedicated fleet solution is not what your business needs. Utilizing trusted experts throughout the process is a great way to help ensure your first LTL shipment goes as smoothly as possible.