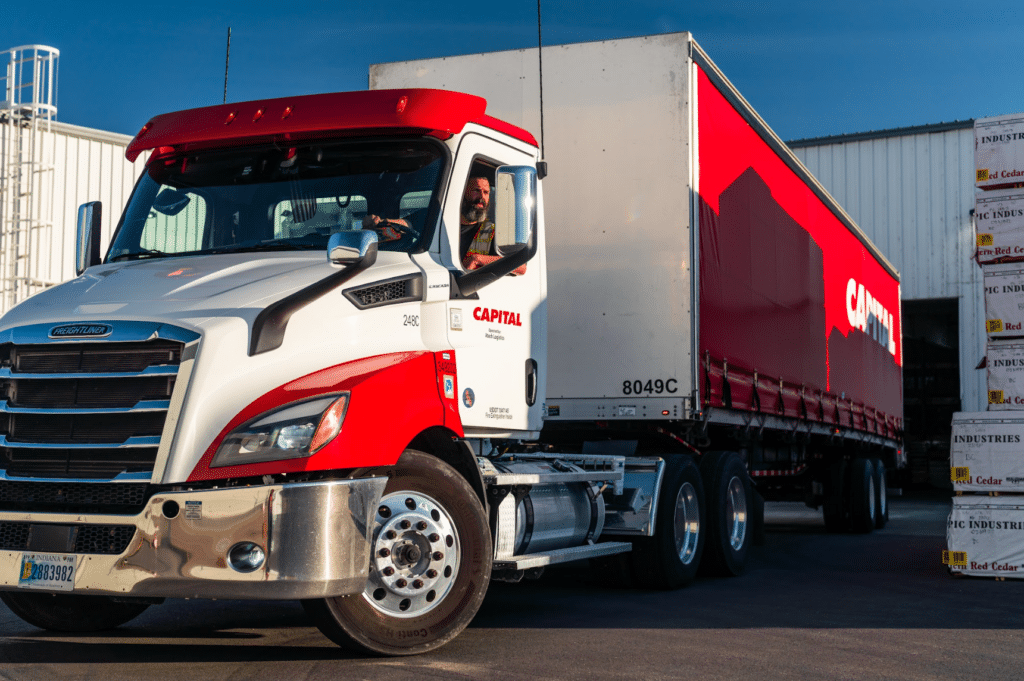 Truck drivers are the backbone of the logistics industry, responsible for transporting goods across the country efficiently and safely.
However, to excel in this profession as you embark on a career as a truck driver, you must obtain various certifications and endorsements that ensure you are equipped to handle the challenges of the road.
Here, we will explore the most common certifications needed to pursue a career in truck driving.
1. Commercial Learner's Permit (CLP)
Before obtaining a full CDL, aspiring truck drivers usually start with a Commercial Learner's Permit (CLP) or Commercial Instructional Permit.
The CLP allows you to practice driving a commercial vehicle under the supervision of a CDL holder with the appropriate endorsements. It serves as a valuable learning stage before taking the CDL skills test.
A Commercial Instructional Permit is also required when upgrading a CDL or adding endorsements. The Entry Level Driving Training (ELDT) is a great starting point and resource.
2. Commercial Driver's License (CDL)
Anyone operating a commercial vehicle weighing over 26,000 pounds or carrying hazardous materials is required to obtain a Commercial Driver's License, commonly known as the CDL. This document is issued by the Department of Motor Vehicles (DMV).
Obtaining a CDL involves passing a written knowledge test and a skills test, which includes a pre-trip inspection, a basic control skills test, and an on-road driving test. Truck driving schools are great resources to help pass the tests.
The CDL comes in different classes, with Classes A, B, and C being the most common.
Class A
This license allows drivers to operate a combination of vehicles with a Gross Vehicle Weight Rating (GVWR) of 26,001 pounds or more, where the towed vehicle weighs more than 10,000 pounds.
Class B
To operate single vehicles with a GVWR of 26,001 pounds or more or tow vehicles weighing less than 10,000 pounds.
Class C
For drivers operating vehicles that carry 16 or more passengers (including the driver) or those carrying hazardous materials.
3. Truck Driving Endorsements
Truck drivers can look into obtaining endorsements on their CDL to specialize their driving skills further and expand their career opportunities.
Some of the most common endorsements include:
Hazardous Materials (H): Required for those transporting hazardous materials, such as chemicals, explosives, or flammable liquids. Drivers must pass a written test and undergo a security threat assessment.
Tanker (N): Necessary for drivers operating vehicles carrying liquids or gasses in bulk.
Double/Triple Trailers (T): Allows drivers to tow multiple trailers simultaneously.
Passenger (P): Required for those transporting passengers, like in buses or for-hire vehicles.
School Bus (S): For drivers operating school buses.
Combination of Tank Vehicle and Hazardous Materials (X): This endorsement combines the Tanker and Hazardous Materials endorsements, making it ideal for drivers handling both types of cargo.
4. Medical Examiner's Certificate
Also known as the DOT physical, the Medical Examiner's Certificate ensures that the truck driver is physically fit for the job.
A certified Medical Examiner must perform the examination assessing various aspects of a driver's health, including vision, hearing, blood pressure, and overall physical fitness. Find a certified examiner near you by using your zip code.
5. Hours of Service (HOS) Training
Hours of Service (HOS) is the maximum amount of time drivers are permitted to be on duty including driving time. It specifies the number and length of rest periods to help ensure that drivers stay awake and alert.
Truck drivers must undergo training in HOS regulations to prevent fatigue-related accidents and promote safety on the road.
6. Transportation Worker Identification Credential (TWIC)
The Transportation Worker Identification Credential (TWIC) is necessary under the Maritime Transportation Security Act. It's needed for individuals who must enter secure areas within the nation's maritime sites and ships.
For truck drivers who transport goods in and out of secure facilities like ports and airports, a TWIC may be required. To get one, the TSA conducts a thorough background check and security clearance to ensure eligibility and then provides the credential.
7. State-Specific Driver Certifications
State-specific requirements may apply depending on the driver's location and the nature of their work. Individual states may have their own requirements and endorsements for truck drivers in addition to federal regulations.
These state-specific requirements can include additional endorsements or training for specialized driving conditions, such as mountainous terrain or extreme weather.
Which Driver Certifications Do You Have?
The trucking industry is a vital component of our modern economy, and the above mentioned certifications are essential to maintaining high standards of safety and professionalism within this sector.
Aspiring truck drivers should be prepared to invest time and effort into obtaining these certifications to embark on a successful and fulfilling career on the open road.