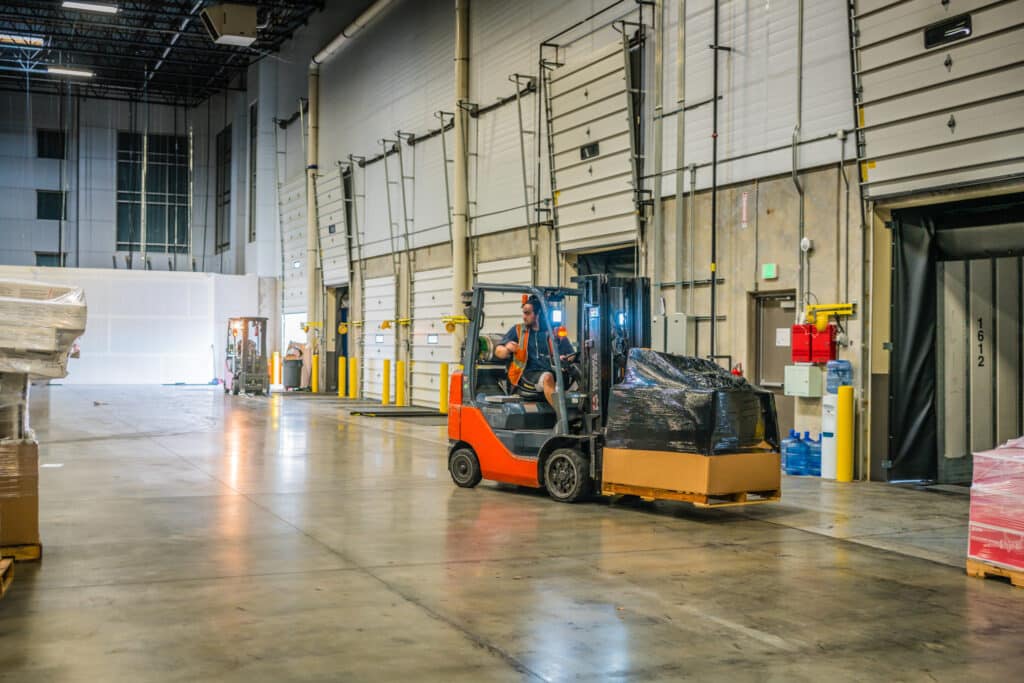 Reliability, safety and consistency are critical characteristics of a logistics and distribution company. The client's business and success rely directly on the ability of the shipping company to perform its job in a timely and efficient way. However, challenges can always arise. 
Every organization using shipping services will face challenges and issues from time to time. Shipping companies will have to overcome issues in order to keep business running and provide the best reliable service. Knowing the common challenges is an excellent step to anticipating and preparing to respond efficiently. 
Here are 7 challenges most likely to happen with a shipping logistics company and some ideas on how to overcome them. 
Damaged Items 
Packages go through a rough journey from the warehouse to their destination. No matter how hard the shipping company tries, bumpy roads, turbulence, and rough seas can put the packages through a lot as they are transported. Damaged items can result from the transportation journey. For that reason, it is imperative that an experienced packaging engineer helps develop proper packaging and crating schemes. Such tactics will dramatically reduce the risk of damaged items. 
Costly Repairs and Replacements
When extreme circumstances occur and goods are damaged despite taking precautions, it can become a very expensive issue. Replacing or repairing damaged goods can be a costly expense if the shipping company is not protected. For that reason, it is important to have cargo insurance. When choosing the right protection, cargo insurance would help cover the costs associated with making it right for the customer. Cargo insurance protects freight against when unexpected conditions that affect goods as they are transported around the world. This way, the shipping company will not take the hit. 
High Costs 
Raising costs can directly affect a shipping company and the way it runs. While costs fluctuate due to the economy, cost of goods, and other unpredictable circumstances, it is possible to navigate high costs with the right planning. Working ahead of schedule and planning ahead as far out as possible, will help avoid unexpected surges in costs. 
International Shipping Regulations 
Shipping goods internationally can present its own set of challenges. From customs requirements to paperwork, legalities and even transfer of carriers, shipping goods across the border is a whole new challenge. To make sure the shipment successfully arrives at its international destination as planned and in a timely manner, it is imperative to work with an international shipping company and international crating experts. Knowledge of the laws, processes and freight conditions will make the shipping process go smoothly. 
Route Disruptions 
Shipping companies have little control over environmental conditions and route disruptions. The planning should take both into consideration, and prepare for any unpredicted and uncontrollable circumstances. 
Natural disasters, political environments, and even pandemics are some examples of uncontrollable circumstances that might affect the shipping of goods. However, despite the unpredictability of such events, it is important to work with a shipping logistics company that is prepared for the unexpected. Monitoring local, regional, national and international events can help anticipate issues. With that information, any knowledgeable and experienced shipping logistics company would be able to plan accordingly and work efficiently and safely to avoid trouble spots. 
Environmental Conditions
As packages make their way to their destination, environmental conditions can affect them. From humidity to extreme heat and extreme cold conditions, the fright might experience unexpected conditions and this might many times damage it. Besides effective planning, the packaging is critical to avoid issues along the way. Moisture-barrier packaging, desiccants and humidity indicator cards can also help protect sensitive goods. 
Hazardous Materials 
Shipping hazardous and dangerous materials can have its own challenges. According to the National Ocean Service, when dangerous goods are transported, they are at risk to health, safety, property and the environment. Known as HAZMATs, hazardous materials include such substances as toxic chemicals, fuels, nuclear waste products and biological, chemical and radiological agents. Moving such materials requires proper planning and execution. An experienced shipping logistics company can help ensure the goods are transported safely and effectively to their destination without any bumps along the way. Understanding the packaging and handling requirements is as important as understanding and handling the related paperwork to ensure the freight is compliant with the regulations. 
Getting a shipment from point A to point B can be a challenge when unexpected issues arise. However, proper planning, experience and knowledge can help navigate unforeseen problems. As Murphy's law states: "Anything that can go wrong will go wrong." For that reason, a shipping company should never let its guard down, monitor regularly anything that could affect the shipment during its journey, and prepare for the worse. 
There is a lot of responsibility that goes into shipping goods, but with the right logistics company in place, the client can worry about other important elements of its business, certain that their goods will be successfully delivered to their destination.