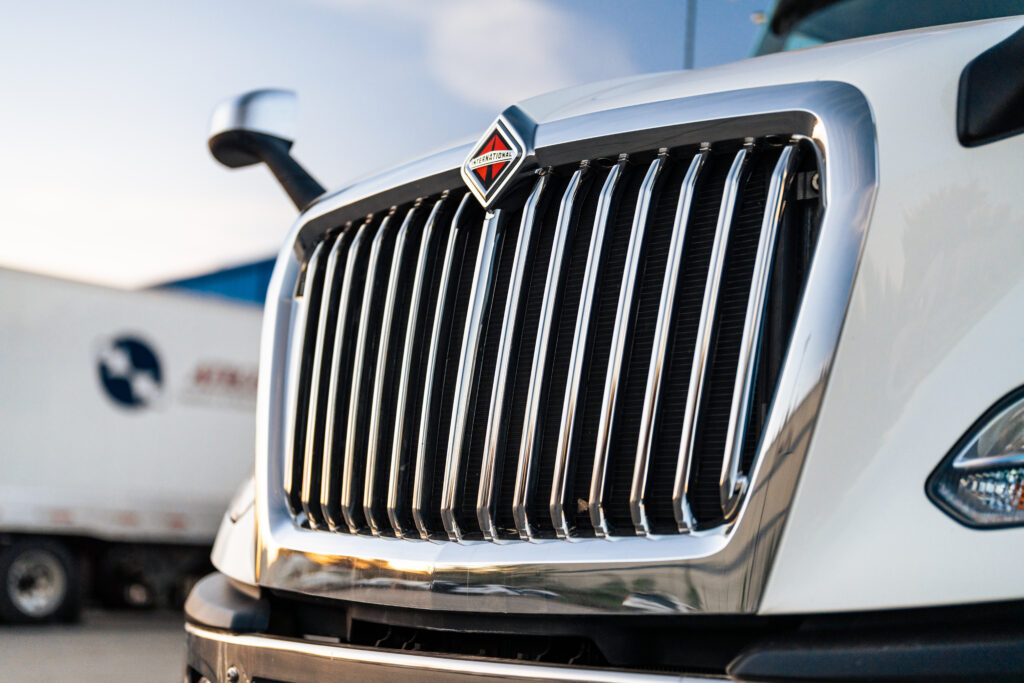 E-commerce sales grew 7.7% year over year in 2022, reaching $1.03 trillion. It was the first time that e-commerce revenue topped the $1 trillion level, according to the U.S. Department of Commerce numbers. 
Part of that success has been due to drop-shipping, which has changed the game in the logistics industry. The business model has revolutionized how businesses operate in the ever-evolving world of e-commerce. 
This guide will explore what drop-shipping is, how it works, and the pros and cons that come with it. The guide will help you determine if drop-shipping is a good fit for your business. 
What is Drop-shipping?
In drop-shipping, the retailer never sees or handles the product they sell. Drop-shipping is a retail fulfillment method where an online store doesn't stock its products. 
Instead, when a store sells a product, it purchases the item from a third-party supplier, who then ships it directly to the customer. The business model has become very popular because it does not require a significant investment upfront, and it is easy to start. 
How Does Drop-shipping Work?
To better understand how drop-shipping works, let's first explore the essential steps of the drop-shipping business model:
1. Starting 
The first essential step in a drop-shipping business is finding your product category and putting it in front of people. Finding the right product category that matches your interests and also has a demand in the market. Research is crucial at this stage, where products, trends and even potential competitors need to be identified. 
Once the products have been identified, create your online store. An e-commerce website will showcase your products. Platforms like Shopify, WooCommerce or BigCommerce make it easy to set up an online store. 
2. The Heart of Drop-shipping
The heart of drop-shipping is finding the suppliers and getting the product. Finding reliable suppliers or wholesalers willing to drop-ship their products is key. You can establish partnerships with suppliers in various ways, including directly contacting manufacturers, using drop-shipping directories, or leveraging platforms like AliExpress or SaleHoo.
Once you have selected a supplier and identified the list of products, import them to your online store. Some e-commerce platforms include features that facilitate this process. 
Pricing the items is an important task that requires market research. See what the product is selling for with your competitors, but also consider your expenses to ensure that our business will make a profit. Pricing is something that cannot be set and done. You will need to revisit pricing, considering the changes in the market and the demand for the product. 
3. Bring the Clients 
Marketing and promoting your store is key to the success of your business, attracting potential customers. If you build it, they will not come. 
You need to get the word out there. Use digital marketing channels such as social media, search engine optimization (SEO), online advertising (PPC), and email marketing to drive traffic to your site. 
4. Supply Logistics 
Once your e-store is up and running, customers will begin to shop. When a customer orders on your website, the order details are forwarded to your supplier. The supplier is responsible for packing and shipping the product directly to the customer.
The supplier handles the logistics of shipping the goods to the customer, and you will not be involved in every detail of that process. However, even though you don't physically handle the products, you are responsible for handling customer inquiries, complaints, and returns. 
As important as it is to find the right supplier to partner with you in delivering excellence to your clients, customer service is also crucial to building a solid brand and maintaining customer satisfaction and loyalty. 
With a successful strategy in place, business growth comes. You can eventually add more products and work with new suppliers to expand your product offering. Scaling is a crucial aspect of drop-shipping success.
8 Benefits of Drop-shipping
It's accessible to entrepreneurs with limited capital. The drop-shipping business model requires minimal upfront investment. 

You don't need to stock inventory, eliminating the costs of warehousing and managing stock.

No costs of operating a physical store, such as rent, utilities, and staff. The drop-shipping business model allows you to focus on marketing and customer service.

There is no inventory management to worry about, including stocking products, managing stock levels, or dealing with unsold items. Your supplier handles all of this.

You can offer a comprehensive product variety without the constraint of physical storage space. This allows you to adapt quickly to market trends and expand your product catalog effortlessly.

Drop-shipping can be done from anywhere with an internet connection. You can operate your business from anywhere in the world. 

E-commerce platforms offer user-friendly tools and templates, making it relatively easy to begin. You can get started in a matter of days.

There is no significant financial risk because you are not purchasing inventory upfront. You can test various products and marketing strategies and adapt and refine your business based on real-time market feedback. 
8 Drawbacks of Drop-shipping
The profit might vary depending on the competition and marketing demand. While drop-shipping offers low entry barriers, it often results in lower profit margins. The competition is fierce, and you may need to price your products competitively. 

Your business's success is dependent on your suppliers' reliability. If they experience delays or stock shortages, it can directly affect your customers and your business brand and reputation.

You may encounter quality control issues since you don't physically handle the products. This can lead to customer complaints and returns, which can be time-consuming and costly for you, and inconvenient for your customers. 

It's hard to stand out and build a unique brand identity when many drop-shipping businesses use the same suppliers. Drop-shipping is a crowded market, making it challenging from a marketing and branding angle. 

Customer service can be time-consuming. Handling customer inquiries, returns, and issues is essential to your business but can take up much of your time.

Shipping can be slow or costly, depending on your supplier's location. This can directly affect the customer. 

Shipping can be slow or costly, leading to customer dissatisfaction. Managing shipping times and costs is crucial.

While starting is easy, navigating legal and tax considerations can be challenging in the drop-shipping business. 
Can Your Business Benefit From Drop-shipping?
Drop-shipping is a powerful e-commerce model that offers entrepreneurs an accessible way to start an online business with minimal financial risk. It can be a successful venture when done right, but it's essential to understand the pros and cons to make an informed decision. 
By carefully selecting reliable suppliers, providing excellent customer service, and staying adaptable in a competitive market, you can turn drop-shipping into a profitable and sustainable business.