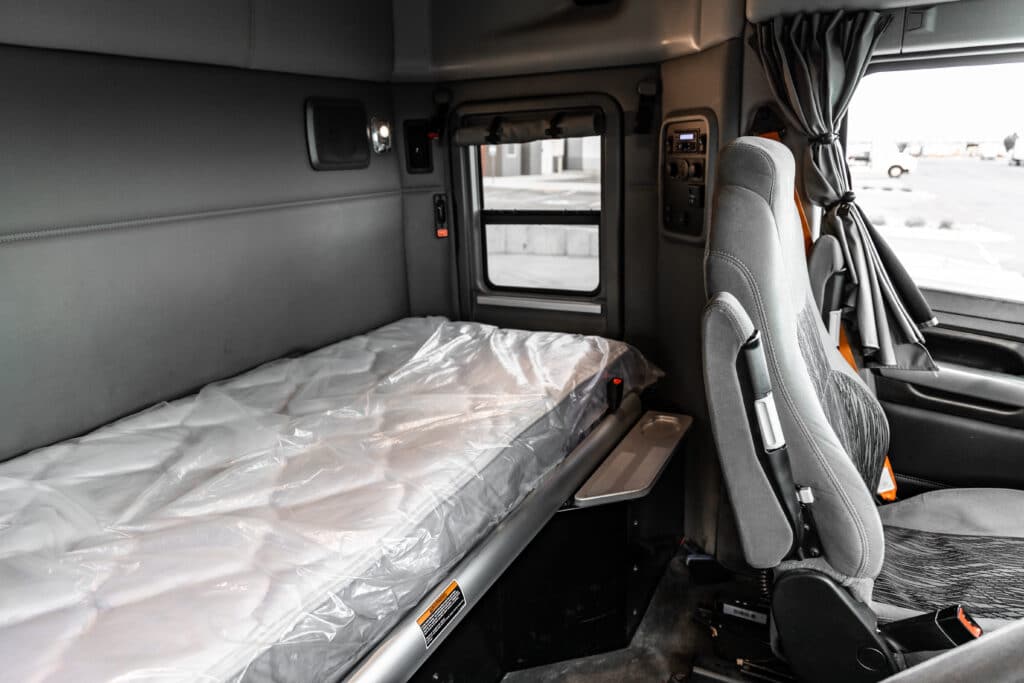 The trucking and logistics industry play a tremendous role in the global economy. The logistics and supply chain industry is in the uprise and continues to grow year after year, so it is no surprise that many are becoming interested in a career in the industry.
Growing Industry 
According to the U.S. Department of Transportation, 18.1 billion tons of goods worth about $19.2 trillion moved just in our nation through transportation networks in 2015. By 2045, it is projected that total frights will reach 27 billion tons with an expected value of $38 trillion. 
The logistics industry is growing worldwide. Career opportunities have been and will continue to become available. According to Research and Markets, "the global logistics market was worth $10.32 Billion in 2017 and it is estimated to grow to $12.68 Billion by 2023 with a CAGR (Compound Annual Growth Rate) of 3.49% between 2017 and 2023."
Ranked Best Business Job
While a career in logistics might sometimes be overlooked and underestimated, accolades prove that it is an appealing business career. 
The U.S. News & World Report ranked logistician number 18 on their 2020 Best Business Jobs list. Some of the factors considered were median salary, unemployment rate, job prospects, work-life balance and stress level. 
Logistician is just one of many careers available in the logistics and trucking industry. This is a role that is involved in every aspect of a products' life, such as design, purchase, transportation, inventory and warehousing. 
Benefits of seeking a career in the logistics industry 
Besides the rapid growth and promising development of the industry, many choose to step into the innovative and fast-growing industry because of the career progression opportunities. As the industry grows, so do the roles and opportunities for career development. 
Many choose the logistics industry because they like and crave the fast-paced nature of it. Companies want to get items from point A to point B smoothly and quickly. New challenges every day are attractive to many. 
Studies have also shown that wages in logistics are going up, as much as 8%. It is also an industry known for rewarding loyalty for those who have chosen a career with a company. 
Preparing for a career in the industry
Convinced of the bright future and potential in the logistics and trucking industry? Here are a few tips to help you prepare, break into the industry, and grow.  
Learn the roles and responsibilities 
As you dive into the supply chain industry, become familiarized with the different roles, their tasks, and how they impact the whole operation. An understanding of the big picture of the supply chain is crucial. This is important to understand as you search for opportunities and network with others in the industry. The more you learn, the more clear it will be for you to identify an area of interest where you could target your efforts. 
Your research on different roles and job responsibilities can start at logistics and supply chain company's websites and LinkedIn pages. However, one of the greatest resources to better understand is taking the time to network and talk to those who are part of the industry. Don't be afraid to ask questions about their own role and the company as a whole.  
Opportunities in the industry range from roles in supply chain, inventory, procurement, analysis and transportation. 
When networking, make it a point to stay in touch with those you meet. They could be a great resource of information and connections as you prepare to start your career in the industry. 
Know the requirements
As you learn about the different roles and responsibilities and begin to find an area of interest for you, learn about the job requirements. While you might find out that many logistics and supply chain managers have worked their way up the ladder and learned the jobs through their journey, there are some roles that require a certain level of education, training and certifications. 
If what you want is to be behind the wheel as a truck driver, a commercial driver's license (CDL) is required. Depending on the vehicle, equipment and freight that you will be driving, you might need additional special endorsements. 
The Federal Motor Carrier Safety Administration (FMCSA) oversees endorsements at the federal level and is a good resource to learn more on the subject. However, states actually issue the endorsements, so it varies per state. 
Aside from federal and state requirements, companies might also require certain training and certifications. It is important to understand them and prepare accordingly in order to be a good candidate for the role where you want to start your career. 
Sharpen your skills set 
Various roles in the industry require different skills. There is no one-size-fits-all, but there are a few skills that can be very important to have in your toolkit as you prepare for a career in the trucking and logistics industry.
In the world of logistics and across various roles, changes happen. Having the ability to think on your feet and approach a situation quickly and effectively is essential. Problem solving and decision making are very important. And, because something can always go wrong, having a strong communications skill is imperative to properly communicate with the team and work collaboratively to solve the problem effectively. 
Final thoughts 
At the end of the day, logistics move the world. With the right set of skills, determination and desire to succeed, you will be able to find a job and develop your career in the logistics and trucking industry. 
At Atech Logistics, we are always looking for exceptional people in the industry who possess the same core values. Learn more about us and our career opportunities.