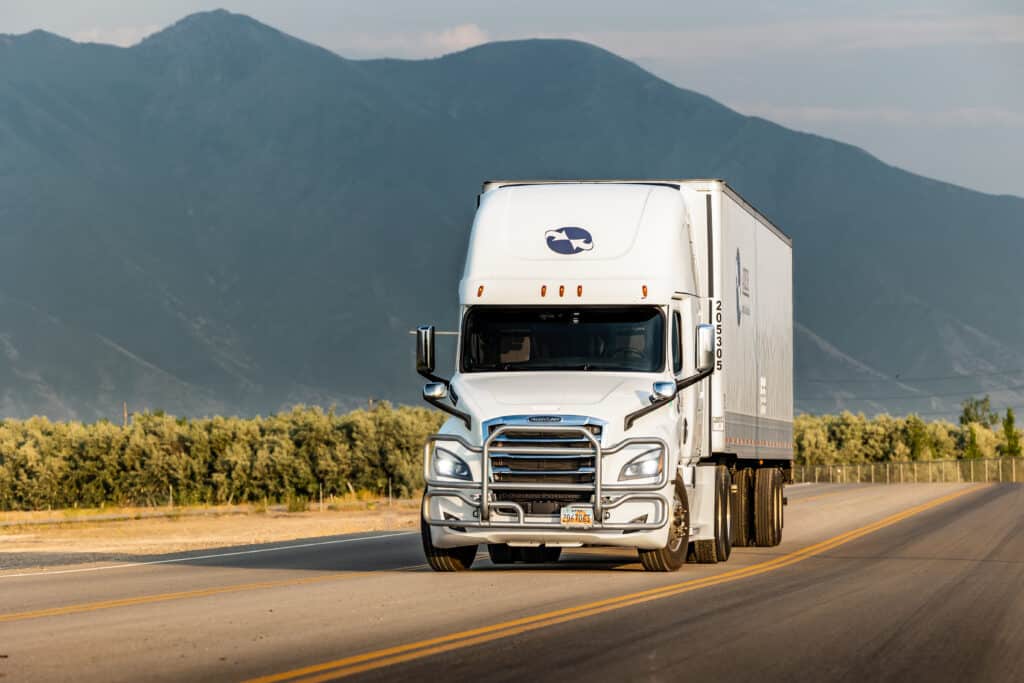 Being a truck driver is a career that allows people the freedom and incentive to succeed. Success not only translates into financial benefits but also into lifestyle opportunities. 
Considering a career as a truck driver? Learn more about what to expect once you have a CDL (commercial driver's license), and find out how to make the most out of the opportunity. 
High Demand for Truck Drivers 
There is a truck driver shortage in America, which means that more than ever, companies are welcoming competitive truck drivers. In 2021, the American Trucking Association (ATA) reported a shortage of 80,000 drivers. The issue is only expected twice as bad. 
By 2023, 160,000 drivers could be needed in the industry in the United States. Due to the high demand, companies such as Wal-Mart, have offered considerably higher salaries and bonuses for truck drivers, making the driver pay as high as $110,000 for their first year. 
Where To Start Your Career
The main task to do is get a CDL. Depending on the school where you decide to get your training, the process can be as quick as 3-4 weeks before you graduate. 
If you invest the time and money, you can get a job as soon as you get your CDL. Make sure to have and maintain a clean driving record to keep opportunities open for you in your truck driving career. 
Compensation Opportunities
Without a college degree, truck drivers are able to earn a competitive salary. According to glassdoor, the average long haul driver salary in the industry is $56,491, and at some companies, the average is increasing tremendously due to high demands. 
According to the Bureau of Labor Statistics (BLS), the medium wage for a truck driver in 2020 was $48,710, with the top 10% of drivers making nearly $70,000 a year. 
The pay for a truck driver depends on various factors. These include experience, driving record, the way drivers are paid, the type of driving they do, and the company they work for. According to Freightwaves.com, the highest paying CDL driving job is ice road trucking, averaging $30,000 to $40,000 in just three months. 
However, this high-paying job comes with a lot of risk and requires tremendous truck driving experience that only seasonal drivers are able to perform. Also, this lucrative type of driving tends to be seasonal.
Other high-paying truck-driving jobs include hazmat hauling, tanker hauling, oversized load hauling and luxury car hauling. Like ice road trucking, the highest-paying jobs require experience and training. It is worth investing the time and money to achieve such status and make the most out of your truck driving career.
Earning Extra Income as a Truck Driver
For those who are starting their career in the industry, it is important to be aware of ways that they can earn extra money. If they meet certain criteria, companies reward drivers with a few extra cents per mile, which can become very profitable as they stack up.  
Some of the key elements that play a significant role when earning extra cash are: 
Safety

: Being a safe driver does pay off. Monthly bonuses or extra cents per mile are given to drivers who keep a clean record and prioritize safety. 

Fuel Efficiency

: Drivers who are conscious of saving fuel by operating a truck properly can also benefit from bonuses. Fuel is a big expense for companies, and drivers who keep this in mind and do everything on their end to get the most miles from their tank see the rewards. 

Clean DOT Inspection

: A clean inspection from the Department of Transportation can also translate into extra cash in your pocket. Companies offer rewards for those who pass the inspection without an issue and keep business moving. 

Layover Pay

: Most companies pay the driver for any layovers since these are dependent on the company.  Companies have layover policies on when layover starts and when it ends. Sometimes the layover doesn't start until after you have been delayed for 24 hours. The layover pay varies greatly. Some companies pay per hour, and some also pay for a motel if the layover is overnight. 

Stop Pay

: Any additional stops you make could translate into dollars as you make your way to your final destination. These can add up quickly each day. 

Referral Bonus

: Love your job? Talk about it and recruit other great truck drivers. Companies offer a bonus for those hired. 
Benefits That Align With You
When looking into truck driving, compare the benefits companies offer. This can help you tremendously when deciding what company to work for. Make the most out of your career by joining a company that offers the services and benefits you need. A few of the most common truck driver benefits are 401(k) retirement plan, health and life insurance, vacation and sick time, pet policy, and passenger program. 
Truck driving has become a destination job for some who pursue the career. The time and money invested pay off helping you build a career that gives you the flexibility and income you desire, and fulfills you.