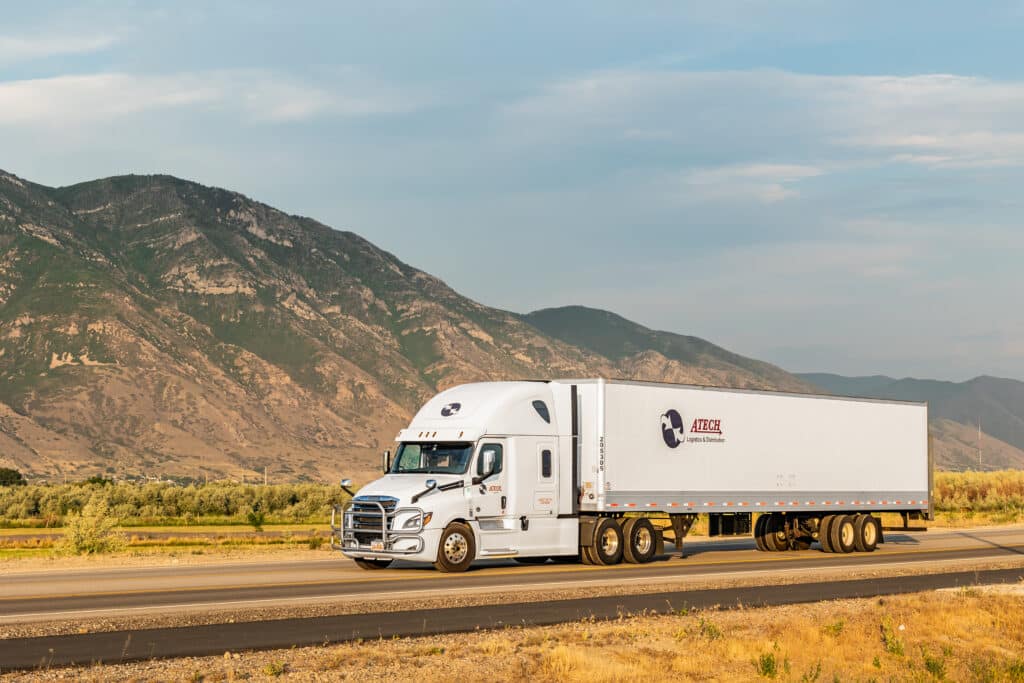 It's no surprise that the holiday season is incredibly busy for the supply chain and logistics industry. Aside from being a time to celebrate, travel and enjoy with loved ones, a big part of the holidays is about gift-giving and deal-chasing. Shopping increases tremendously from November until January. The increase in sales happens online and in-store and impacts the industry. 
If the supply chain industry is running smoothly, consumers can have access to the goods and services they need, when they need them – especially during the holidays. However, any disruption can bring inconveniences to many. Empty shelves, delayed holiday gifts, and back-orders could result from a disruption in the logistics industry. 
For merchants, the holidays can be the most profitable time of the year, however, supply chain disruptions impact their businesses before the holiday season even begins. "As this year's peak season approaches, 95% of merchants have had to adjust their planning in response to supply chain disruptions and market conditions," reports the Supply Chain Management Review.
Demand Spikes. Costs Spike
The demand during the holidays also results in higher logistic costs for business owners. Overall, small and medium-sized (SMS) businesses report that 80% of their supply chain costs have risen with 42% citing elevated freight costs. Businesses have to decide if they are going to absorb the cost or raise their prices, which would directly affect the consumer, perhaps affecting the way they decide to spend. 46% of small and medium-sized merchants have decided to increase prices, while only 19% of merchants have simply absorbed elevated supply chain costs.
Finding the Right Formula for Inventory 
Inventory is tremendously impacted during the holidays, especially at a time when consumer behaviors have changed during the year. 23% of SMS polled reported overspending during 2022, and 19% reported having invested in the wrong merchandise. It is imperative for merchants to catch such consumer behavior changes and shift their strategy during the busiest time of the year. In an effort to avoid disruptions, the biggest change that businesses have reported for the 2022 holidays has been in the ordering strategy. 33% reported changing the type of product they are ordering, 23% planned on ordering more product, and 21% planned to order earlier. 
But merchants are not the only ones aware of supply chain disruptions, consumers are also on a mission to not let this ruin their holidays. 68% have reported starting their holiday shopping earlier this year. In many cases, the reason for taking action earlier is their fear of stockouts. Speaking from past experiences, 40% of consumers polled by Deloitte reported feeling afraid that they would not be able to find the gifts they needed for the holidays. This is despite reports by merchants noting that the supply chain has been moving more efficiently than the year prior. 
The Game of No-Waiting
With 74% of consumers planning to adjust their spending, merchants have stepped up their game offering deals and extra reasons for consumers to choose to buy from them and to spend. The most popular offering by businesses is free shipping (56%) and 1 to 2-day shipping (42%). Such offers put a strain on the supply chain and logistics industry, by increasing the demand to move goods faster and in larger numbers. 
Fast shipping has brought consumer loyalty to brands, but unfortunately, the faster packages are promised and delivered, the higher consumer expectations have risen. The expectation is as high for big brands, as it is for smaller businesses. In fact, reports show that 65% of consumers expect smaller merchants to ship faster than bigger ones. Businesses depend on a smooth and uninterrupted supply chain. Delays and disruptions could drastically affect their businesses. 
The Second Wave – The Returns
After the holiday gift exchanges, a second wave hits the supply chain and logistics industry – the returns. With 49% of online retailers offering free returns, it is no surprise that at least 30% of all products ordered online are returned, and 8.89% are in brick-and-mortar stores. Being able to return items easily has been a selling point for consumers. 92% reported being more likely to buy something again if it was easy to return. While those offerings can help merchants close a sale, it also creates a strain on the industry – one that hits after the busiest time of the year. 
When supply chain disruptions coincide with consumer demand, the holidays can be extra stressful. Costs could be increasing, shelves might be emptier than usual, and orders could be on back stock. It is a busy time for an industry that is trying to keep up and adapt to consumer behaviors and the best we can do to combat the extra load in the supply chain and logistics industry during the holidays is to plan ahead, think strategically and partner with the best.