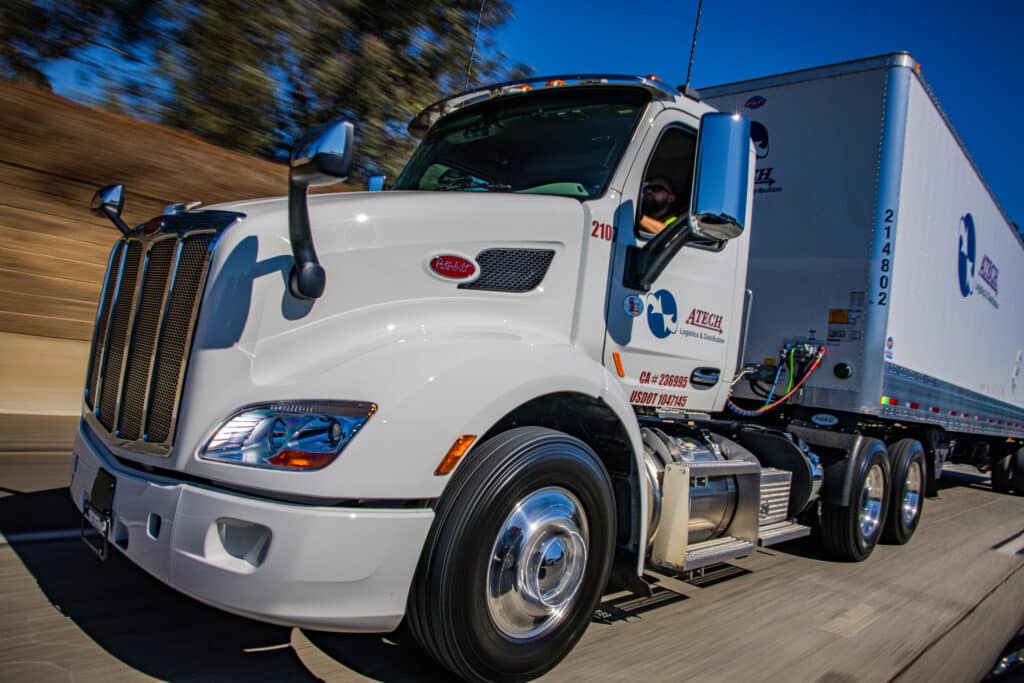 Being able to move goods from place to place to get them to the consumer's hands as soon as possible is the top priority in the supply chain industry. To accomplish such a task, the logistics industry is always looking for innovative solutions to optimize transportation and enhance efficiency. 
Intermodal transportation has been a game changer in the industry and has really allowed the logistics industry to take it to the next level. The versatile approach integrates multiple modes of transportation to deliver goods across the world. 
What is Intermodal Transportation? 
Intermodal transportation is a logistical strategy that involves the coordinated use of multiple modes of transportation to move goods from one place to another. Unlike traditional transportation methods that include only one mode, intermodal includes two or more, such as trucks, trains, ships and planes. 
The flexible and efficient solution utilizes the strengths of each mode to work together and get the job done more efficiently and in an orchestrated manner. 
How Does Intermodal Transportation Work? 
The intermodal process involves a series of well-orchestrated steps to ensure smooth and efficient transportation of goods. There are two basic categories: domestic intermodal and international intermodal. 
The Goods
Intermodal shipping can transport a great variety of goods. As long as it can be hauled by a train, it is doable. Intermodal shipments include consumer goods, construction materials, household goods, food, beverages, liquids, and even vehicles. That is one of the things that make intermodal incredible. 
Origin and Packaging
The journey begins at the point of origin where the goods are properly packaged, labeled, and prepared for transportation. Packaging is crucial to keep the goods protected as they make their way through different modes of transport. 
When packaging goods for shipping, it's important to keep in mind the journey of the shipment, the time and the conditions. 
Initial Haulage
The goods are first transported by road, typically using trucks or vans, to an intermodal terminal or a container yard. These terminals act as hubs for intermodal operations, facilitating the transfer of goods between different modes of transport.
Containerization
At the terminal, the goods are typically loaded into standardized shipping containers often referred to as "shipping containers" or "ISO containers". These containers are a critical part of intermodal transportation and they come in various sizes ensuring compatibility across various modes of transportation. 
This standardization streamlines the process and eliminates the need for repetitive handling, reducing the risk of damage and improving efficiency.
International intermodal shipments travel in 20- or 40-foot containers and as they travel between ocean carriers, trucks and trains, the goods stay in the same container throughout the entire trip.  Domestic intermodal shipments travel in 53-foot containers.
Trains and Ships
Once the goods are loaded into containers, they are transported over long distances using trains or ships, depending on the destination. Sometimes domestic shipments also have to travel by ship, depending on the geography. For cross-country, trains are especially efficient, while ships are ideal for intercontinental journeys. 
Terminal Operations
At the destination intermodal terminal, the containers are unloaded from the trains or ships and transferred onto trucks or other vehicles for final delivery. 
When domestic shipments have to complete a portion of the trip on a ship, it gets placed in 20- or 40-foot containers – just as the international shipments-  and as they arrive at a cross-dock facility, transload facility, or distribution center, the shipment is transferred to 53-foot domestic containers to travel inland. 
The seamless transfer of containers minimizes handling and reduces the time required for transshipment.
Trains and Trucks 
When domestic shipments are transported by trucks and trains in domestic standardized shipping containers, the goods are loaded in a container on a truck chassis. Then, the truck hauls the container to an intermodal ramp through a movement known as "drayage." The container is lifted off the chassis in the ramp and placed on a flat or well car where it will be taken by train. 
Once the shipment arrives by train, it is transferred by another intermodal ramp to a truck for delivery. 
Last-Mile Delivery
Finally, the goods are transported to their ultimate destination by road. Trucks are typically used for the last leg of the journey, delivering the goods directly to warehouses, retail stores, or even the customer's doorstep.
4 Primary Advantages of Intermodal Transportation? 
There are many benefits to intermodal transportation, making it an attractive option for modern logistics. 
1. Cost Efficiency
By leveraging the most cost-effective modes of transportation for each leg of the journey, intermodal transportation can significantly reduce transportation costs. Utilizing rail or water transport for long distances can be more economical than relying solely on road transport.
2. Fuel Efficiency and Sustainability
On average, U.S. freight railroads can move one ton of freight more than 470 miles per gallon of fuel, making rail the most environmentally friendly form of transportation. By being able to make such changes, a company can address the growing concerns about carbon emissions and environmental impact. 
Intermodal transportation offers a greener alternative. By using rail and water transport, which are more fuel-efficient than road transport, intermodal strategies can help reduce greenhouse gas emissions and contribute to sustainability efforts.
3. Available Capacity
Intermodal transportation allows logistics providers to tap into the full capacity and capabilities of different modes of transport. This flexibility ensures that goods can be transported efficiently, even during peak seasons or when faced with disruptions in a particular mode of transport.
4. Less Cars on the Roads
The integration of various modes of transport helps alleviate traffic congestion on highways. By shifting a significant portion of goods transportation to rail or water, intermodal transportation can relieve strain on road infrastructure and contribute to smoother traffic flow.
Deciding on Intermodal Transportation
Intermodal transportation is a reliable, sustainable and effective form of shipping that can provide advantages to your company's supply chain. However, it is important to evaluate the freight and determine the best shipping method. Speak to an expert in the logistics industry and decide what is best for you, the goods and your customers.