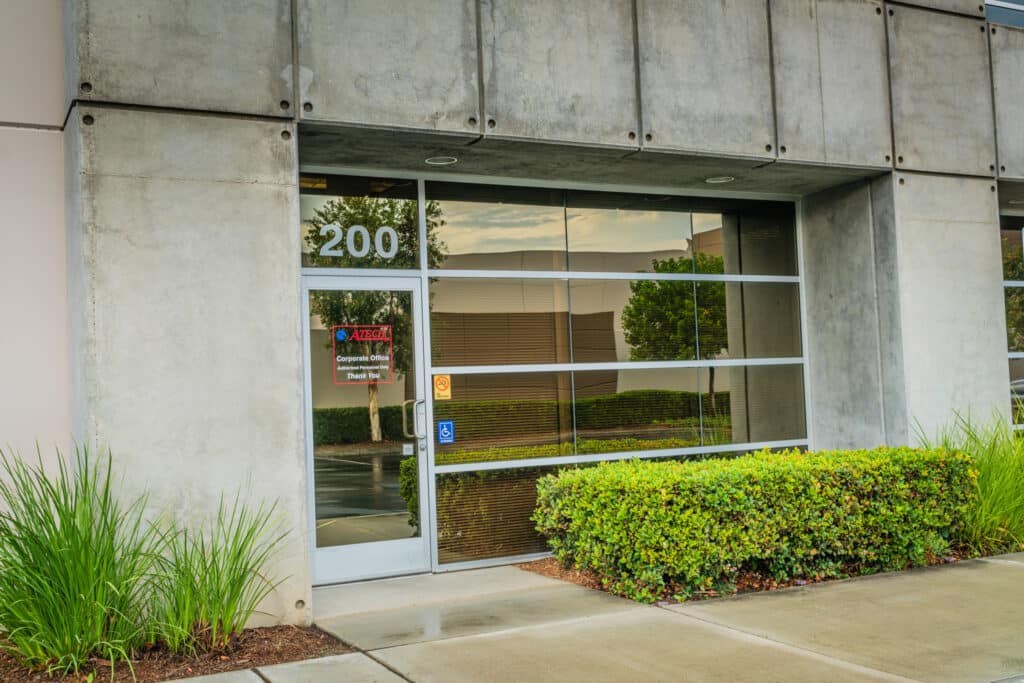 Atech stands out from the rest in the industry. When signing up to do business with us, it's not just a transaction. It's more than that. We become an extension of our customer's team. We become partners. Our commitment to our people, safety and technology set us apart. This is the way we do business. This is the Atech way. 
Custom solutions 
Come up with solutions that are specific to the customer's needs. 
Listen to customer needs and then create a dedicated delivery program specifically for the customer's industry and their transportation needs. Like a puzzle, Atech puts all the pieces together to help companies better serve their customers and identify opportunities. The process is very rigorous and supported by cutting-edge technology and analytics. 
Technology 
Atech is committed to providing top-notch technology to customers and employees in order to perform more efficiently, identify trends and opportunities, and be safer. 
Our fleet is 100 percent Electronic Logging Devices (ELD) compliant. Electronic onboard recorders (EOBRs) have tremendous benefits by providing updated GPS tracking, driver monitoring, ECM integration, electronic Driver Vehicle Inspection Reports (DVIRs), data capture and communication. 
When it comes to our trucks, Atech is committed to replacing all vehicles after five years in order to always provide the best equipment to the drivers and customers. The goal is to give maintenance to all new equipment and continue to move forward replacing tools with cutting-edge technology to stay on top of the ever-changing industry. By doing such practice, Atech's trucks are state of the art with the latest technology to keep drivers, customers and the community safe, and lower its environmental footprint. 
The cutting-edge technology offered is not just on the road. Atech's transportation management is at top of the line offering customers insightful and useful information. Powerful analytics system provides customers with customized reports that contain vital information for their business. 
Safety Conscious 
Atech doesn't take shortcuts. When building routes, deciding on times and lengths, determining hours of service, and selecting equipment, safety is always the key element that ties it all together. The safety of the employees, customers, and communities are always top of mind and play a major role in every strategy at Atech. 
Safety is embedded in Atech's culture and it is a year-round ongoing topic for the team. The commitment to safety is practiced through continuous education, incentive programs, strong leadership and cutting-edge technology. 
For over eight years, Atech and its employees have received continuous awards in recognition of our safety achievements in the industry. 
Sustainability 
Atech is proud to be a U.S. Environmental Protection Agency (EPA) SmartWay Transport Partner. The SmartWay Transport Partnership is an association between the EPA and the freight industry which strives to improve energy efficiency, decrease greenhouse gas emissions and enhance air quality, all while saving money for customers.
We are committed to investing in ways to reduce our carbon footprint to protect the environment. From trucks that meet all emission standards of reducing CO2 particles into the air to proper efficiency training for drivers, Atech makes every effort to be environmentally conscious.  
Another approach towards sustainability is Atech's reduction of paper use with the help of paperless technology across all operations. But this is not the only case where technology plays a key part in sustainability. Technology also allows efficient routing by reducing miles and lowering fleet emissions with the needs of the client and the environment always in mind. 
People-First Culture
At Atech, people are the biggest asset. The network and the business are built around the people and what is good for them. 
Atech is like a family. Employees care about and support one another, and such relationships extend to leadership. We have an open-door policy because we believe in listening to the needs of our team. Employees are heard at Atech.
Open floor meetings are an example of the leadership we strive for. At these meetings, employees express their needs and concerns, and it doesn't stop there. Management uses this opportunity to resolve issues, identify opportunities, and serve its employees so that they may go out and succeed. The success of the team will always be reflected on the success of our customers. 
Atech dedicates time and resources to providing every team member in the company with proper and constant customer service training. From the maintenance team to the drivers and leaders, the goal to serve the customer is as important. Regardless of the role, every person in the company knows that the customer always comes first.  
Atech has been around for 30 years now. The culture and focus on people, customer service, safety and technology have created a great company to work for and do business with. For all those 30 years, Atech has maintained customers and employees that joined from day one. That speaks volumes to the way Atech does business and our commitment to our employees, our customers and our community, making us unique in the logistics and supply chain industry.