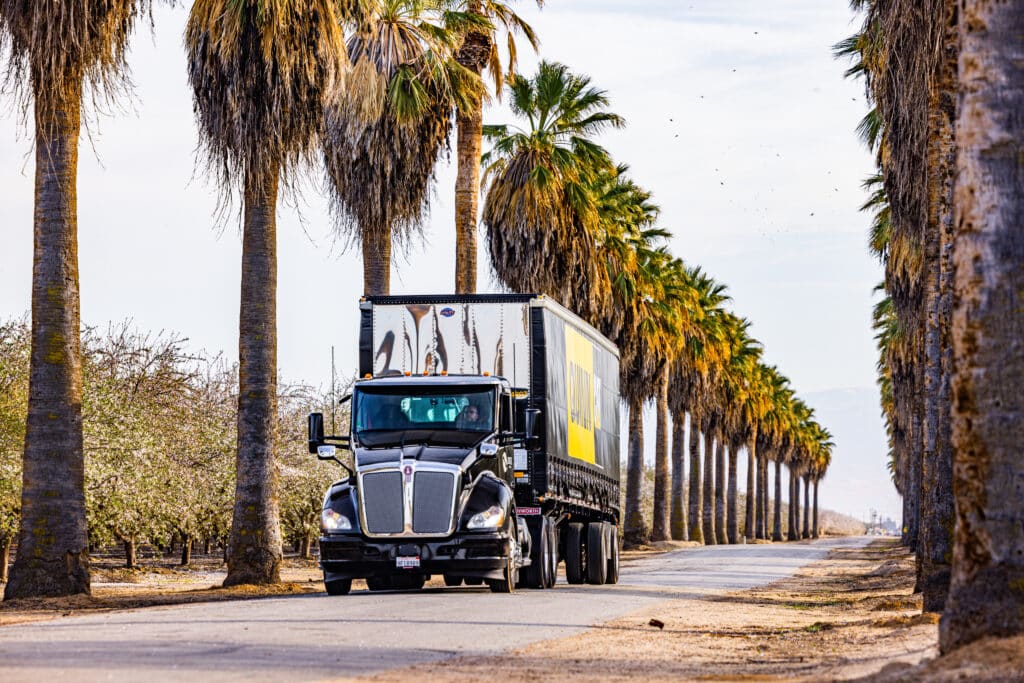 Logistics is a crucial sector that plays a significant role in the global economy. However, logistics operations are responsible for significant carbon emissions, which contribute to climate change. 
The burning of fossil fuels, like gasoline and diesel, releases millions of tons of carbon dioxide emissions into the environment every year, which becomes a major contributor to global warming. The transportation and logistics industries are responsible for 27% of total greenhouse gas emissions in the United States, making it the top contributor.  
Therefore, it is critical for logistics companies to adopt sustainable practices and technologies to lower their carbon emissions and footprint. Here are some ways to help achieve this goal. 
1. Reduce Transportation Distance
One of the most effective ways to lower carbon emissions in logistics is to reduce the distance traveled by goods. This can be achieved by optimizing routes, using intermodal transportation, and consolidating shipments. 
By reducing transportation distance, logistics companies can lower their fuel consumption, reduce emissions, and save costs.
2. Use Low-Emission Vehicles
Logistics companies can use low-emission vehicles, such as electric or hybrid vehicles, to reduce carbon emissions. These vehicles can be used for both short and long-haul transportation. 
Electric vehicles are particularly suitable for urban areas, where air quality is a significant concern. Logistics companies can also explore alternative fuels, such as biofuels, to reduce emissions further.
3. Improve Vehicle Efficiency
Logistics companies can improve the efficiency of their vehicles by using fuel-efficient engines, reducing idle time, and maintaining their fleet. 
Regular maintenance and tuning of vehicles can improve their performance and reduce emissions. Technologies such as automatic start-stop systems, which turn off the engine when the vehicle is stationary, can also reduce emissions.
At Atech Logistics , it is an imperative business practice to keep the fleet young and fresh by consistently servicing the vehicles. Every five years, our fleet is replaced to ensure the best equipment and latest technology is on the roads working efficiently for the customers and the environment. 
Staying cutting edge and relevant is a practice that helps Atech do its part in reducing carbon emission footprint.
4. Adopt Sustainable and Smart Packaging
Logistics companies can reduce their carbon footprint by paying more attention to packaging practices. Using sustainable packaging materials, such as biodegradable or recyclable materials and using reusable packaging can help reduce waste and lower costs in the long run. 
This might not directly lower the carbon emission, but it is a critical sustainability practice that can also help the overall goal to prevent global warming from getting worse. 
Using lighter packaging is also a great idea for companies to adapt. This strategy will reduce the weight of shipments and improve fuel efficiency, which equals to lower carbon emissions. 
There is also great room for improvement when it comes to empty space in packaging. According to numbers analyzed by Forbes, shipping containers sent from manufacturers in Asia to the United States are, on average, 24% empty, and 25% of what businesses ship is empty space. The more empty space in a package, the more unnecessary space it takes up when being transported, and the more carbon emission used to transport it. This issue has increased with the bloom of e-commerce.  
In order to reduce carbon emission footprint, it is imperative for companies to make the best use of space in packaging individual packages and even pallets and cubes. 
5. Increase Use of Renewable Energy
Logistics companies can reduce their carbon emissions by increasing their use of renewable energy sources, such as solar or wind power, in their operations. They can install solar panels on warehouses and distribution centers, use wind turbines to generate electricity, and invest in renewable energy credits to offset their carbon emissions.
6. Use Data Analytics
Logistics companies can use data analytics to optimize their operations and reduce carbon emissions. By analyzing data on transportation routes, fuel consumption, and vehicle efficiency, logistics companies can identify areas for improvement and implement strategies to reduce emissions. 
Metrics can be digitally automated to consolidate all the data collected. Technologies such as GPS tracking, telematics, and fleet management systems can provide valuable insights to logistics companies tracking every step in the supply chain. 
7. Collaborate with Suppliers and Customers
Logistics companies can work with their suppliers and customers to reduce carbon emissions throughout the supply chain. This can include sharing best practices, reducing waste, and using more sustainable materials. Companies can also collaborate on transportation and logistics to reduce transportation distance and emissions.
How Are You Lowering Your Carbon Emissions?
Lowering carbon emissions in logistics is a critical challenge for the industry. However, by adopting sustainable practices and technologies, logistics companies can reduce their environmental impact while also improving their efficiency and competitiveness. 
From reducing transportation distance to using low-emission vehicles, improving vehicle efficiency, adopting sustainable packaging, increasing use of renewable energy, using data analytics, and collaborating with suppliers and customers, there are many ways for logistics companies to lower their carbon emissions. 
By working together and embracing sustainability, the logistics industry can contribute to a greener future.