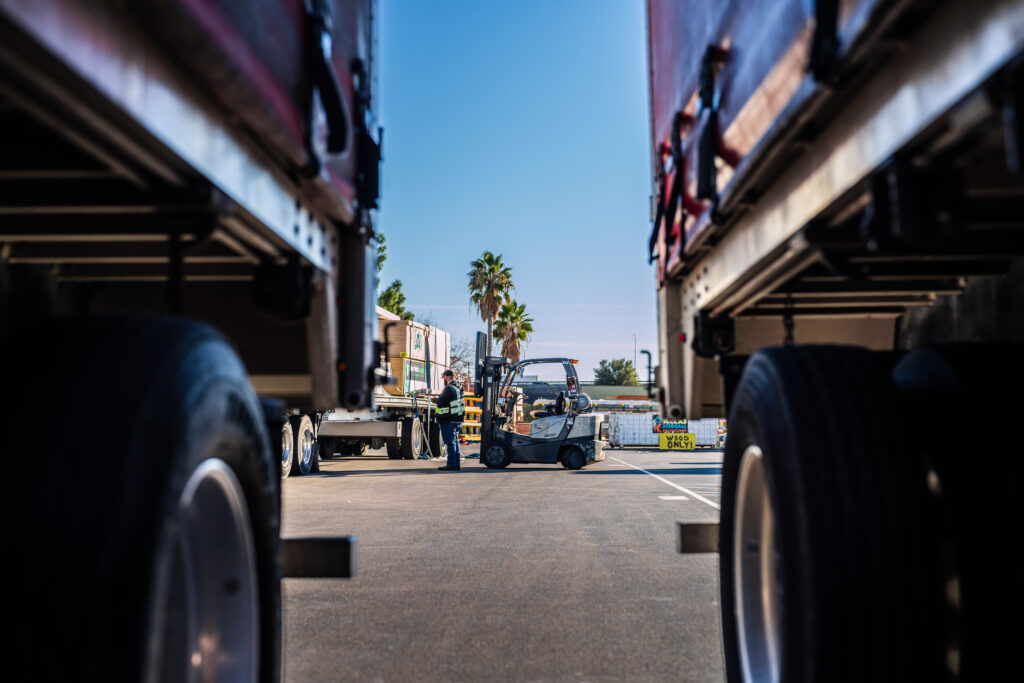 When ordering something online, we expect it to arrive quickly and efficiently. We also expect to be able to track it. 51% of shoppers want real-time visibility of their order status. 
An efficient package tracking system is essential to business and a big part of the supply chain industry. Delivery processes build customer loyalty, which can directly impact your business. 
There are many advantages to being able to monitor the journey of your package in real time. It is a game-changer in the supply chain industry. The world of package tracking in shipping is fascinating and complex, so we will break it down to showcase how it is made possible.
Delivery Experience Management (DEM) 
Using Deliver Experience Management (DEM) is a proactive way to keep customers happy. 83.5% of consumers are not likely to shop again from a business after a poor experience, and this could tremendously impact your business. 
Shipping Labels
Shipping labels are essential to the supply chain industry. The journey begins by creating one, typically including a numeric tracking number and a barcode. Think of the label as a passport for the package, including information that helps technology and people understand where the package is coming from and where it is going. 
It connects the package to a logistics network, ensuring a safe and efficient journey to its destination. The shipping label must include the return address, destination address, shipping date, package weight, shipping class, tracking number, and barcode. 
Scanning and Sorting
Once the shipping company receives the package, scanning and sorting take place. This is an important stage for the package where the tracking number is associated with its intended destination. 
The package is then sorted based on its destination. These sorting facilities are the crucial hubs where packages are organized and routed to ensure the package gets to its accurate destination. 
Package handoffs are part of the package shipping strategy. As your package progresses, it may encounter different carriers or transportation methods. Each time this transition occurs, the package is scanned, and the tracking information is promptly updated. This ensures you have a continuous flow of information about your package's whereabouts.
Barcodes and Radio-Frequency Identification (RFID) tags make automated, high-speed scanning and processing possible as packages move through sorting facilities and transfer between different vehicles. It's a symphony of technology that makes tracking possible. Both of these also help with receiving and storing products and inventory management. 
Data is Key
Data is the lifeblood of package tracking. It allows you to know exactly where the package is at any given moment. An extensive amount of information is linked to the package's tracking number, including details on the package's departure, arrival, facilities, carrier changes, and any exceptions and delays it might encounter. 
The data associated with the tracking number makes real-time tracking possible. Customers rely on and expect access to real-time updates as their package is in transit. Like magic, the system retrieves and displays the information associated with the package through a website or third-party tracking service. Usually, this information includes the date and location of departure, the current location, and the expected arrival date. 
Through package tracking, historical data can also be obtained and used. Package tracking systems often retain historical data for a specific period. This feature allows both shippers and customers to review past shipments, delivery times, and any issues that may have arisen. It can be valuable for analyzing shipping trends and improving the shipping process.
"Out For Delivery" and "Delivered"
As your package nears its destination, the tracking system kicks into high gear. It is scanned one last time to indicate that it's "out for delivery," usually accompanied by an estimated delivery window. 
At this point, customers who have signed up for notifications on their package throughout the journey receive a notification that the package will be arriving soon. This information can be beneficial for recipients and senders. 
Even if a third-party company takes over the final mile service, ensuring the delivery of the package to the specific final destination, the same package tracking number is used. 
The last phase of the tracking process occurs once the package reaches its final destination. In some cases, the recipient needs to sign for it, and in other cases, that is not necessary. 
The system might also require a photograph of the delivered package to enhance transparency and accountability. The package is scanned one last time, and this last step updates the system to show the package has been delivered. 
Expectations and Issues 
When things go wrong with a package shipping, consumers (94% in a survey) expects the retailer, brand, or shipper to solve the issue, not the carrier. Shipping is a key part of the business and the impression of the business to the consumer, however, things can happen. 
Delays, customs clearance issues, bad weather, and unforeseen hiccups can all disrupt the smooth journey of a package. When such situations arise, they are diligently recorded in the tracking system, and customers are notified of any changes to the expected delivery schedule.
Package Tracking is a Symphony
The world of package tracking in shipping is a finely tuned symphony of technology, logistics, and data management. Transparency is convenient for customers and a vital tool for shippers and shipping companies to streamline operations and enhance customer satisfaction.