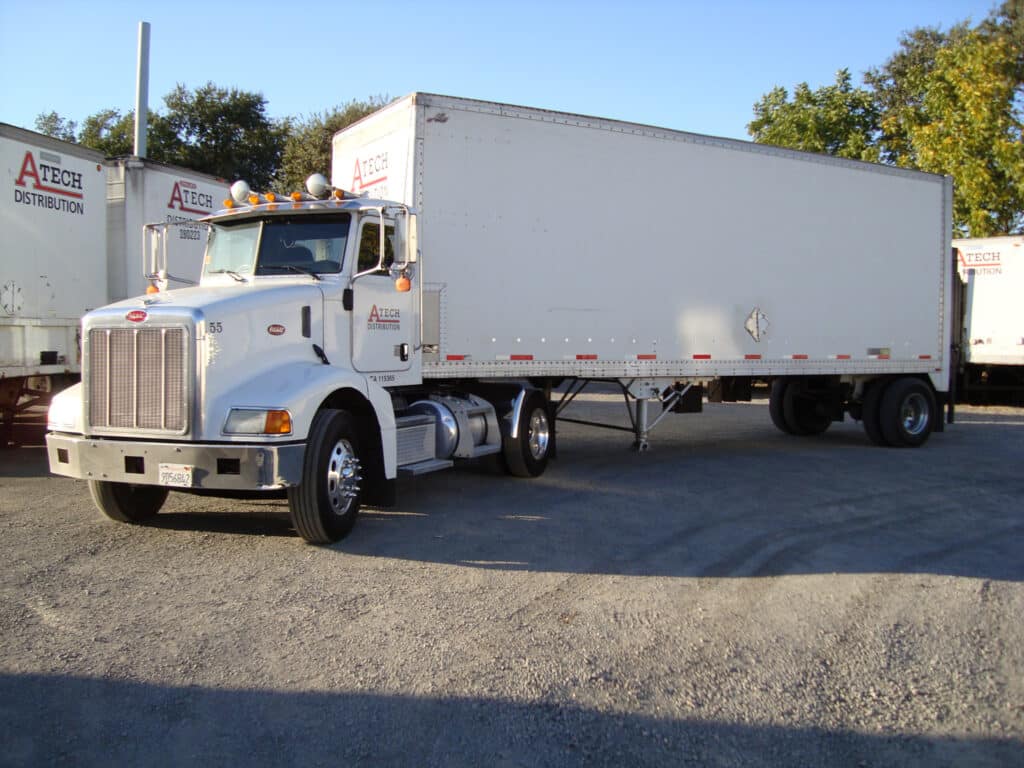 In the logistics and shipping industry, the final-mile service is one of the most important and key-turning parts of the business. Customer satisfaction and efficiency meet at the corner of this crucial game-changing service. 
What is final mile service? 
In short, Final Mile Service, also known as Last-Mile Delivery, is an important step that involves transporting goods from a distribution center or fulfillment center to the consumer. This last step is the last leg in the product's journey and might involve just a short distance. However, it is one of the most crucial ones despite its distance. 
Customer Satisfaction 
The Last Mile Mandate survey reported that companies risk losing 85% of customers because of a poor delivery experience. Customer satisfaction is the ultimate goal for any business and it is highly determined by what happens during the final mile service. Companies striving for customer service, invest a lot of time and effort into making this last leg successful. At this stage, the product meets its end-user, and the experience that the customer has during this process can leave a long-lasting impression. It can influence the customer to continue and increase their business with the company, refer others to it and write a positive review. All the efforts of the company around customer satisfaction can be on the line during this service as it concludes the transaction and has direct contact with the customer. A bad experience for the customer can jeopardize the company's reputation and business growth.
Based on the importance of this step, it is important for companies to partner with third-party logistic services companies that keep customer satisfaction at the top of the priorities, especially when it comes to final mile services. The logistics company, the driver, and the vehicle become an extension of the business and of the customer experience. 
Speed and Efficiency
No one likes to track their package, only to continue to see the same "on route" status for what feels like a long time. In a world where consumers expect quick deliveries, the final mile service is all about speed and efficiency. Businesses are continually striving to reduce delivery times and meet the demands of the modern consumer. Advanced logistics technologies, route optimization algorithms, and real-time tracking have all contributed to making final mile deliveries faster and more accurate. For a company, this could be one of the top challenges in their business, however, working with a third-party logistics company that offers last-mile deliveries could be a game-changer. 
Urbanization and Complexities
As urban areas continue to grow, delivering goods within cities has become more complex. Congested traffic, parking challenges, and tight delivery windows are all obstacles that final-mile delivery teams must navigate. The significance of this stage lies in the ability of logistics providers to successfully navigate these urban complexities while ensuring timely and safe deliveries.
Third-party logistics companies with experience, use technology in their favor to strategically plan routes ensuring that the goods are delivered efficiently. Optimized routes help bring costs down, helping companies offer lower shipping costs to their customers. 
Diverse Product Range
Last-mile deliveries offer adaptability when it comes to the size, weight and shape of goods. It extends to a wide range of products, from electronics and apparel to large appliances and even furniture.  Final mile delivery isn't just about small parcels or packages. A third-party company serving final-mile delivery must ensure that the right product reaches the right location in perfect conditions. This process requires proper handling and a trained team. Adaptability is a key component of successful final mile service.
Technological Innovations
The final-mile service landscape has been revolutionized by technology. From GPS-enabled tracking and real-time notifications to the use of drones and autonomous vehicles, logistics companies are constantly exploring innovative solutions to enhance the final-mile delivery experience. 
When hiring a third-party logistics company, inquire about the technologies used. The use of such can drastically optimize the process and ensure customer satisfaction for you and for your customers. Technology is key in the industry and provides a more seamless operation. These technologies not only improve efficiency but also contribute to reducing the carbon footprint of the shipping industry.
Eco-Friendly and Sustainable
More consumers are becoming environmentally conscious and looking for companies that have similar values to ensure that their purchases don't have a negative impact on the environment. It has become important for companies to adopt eco-friendly delivery practices, particularly during the final-mile stage. Optimizing routes, consolidating shipments, and using electric or hybrid vehicles are some of the ways in which last-mile services can contribute to a greener supply chain. 
Companies sometimes don't have the resources to have distribution or delivery centers in various locations, having the last-mile delivery vehicles have to go longer distances, consuming more fuel and leaving a footprint on the environment. Working with a third-party logistics company can tremendously help reduce that footprint since 3PLs tend to have distribution and fulfillment centers in strategic locations to be efficient with time, cost and sustainability.
In Conclusion
Final-mile services go beyond the length of their journey. A lot is on the table, and the company's success and reputation depend on the efficiency of last-mile delivery. Working with the right third-party logistics company can make a difference by delivering excellence to the company and the company's customers. Last-mile delivery is a differentiator in today's competitive market, embracing customer service, speed and efficiency.