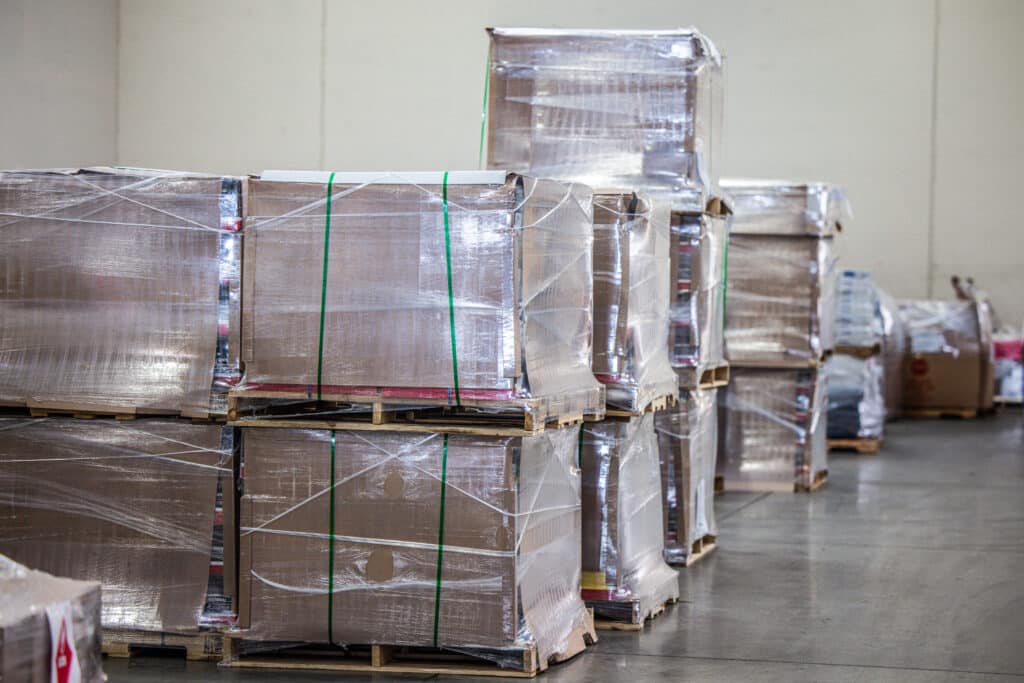 Choosing the right warehouse and distribution provider is not an easy task, but it is crucial for your business's success. It will impact the efficiency, effectiveness, and profitability of your business. The decision-making process must be strategic and consider various factors. 
You must take your time, consider all the factors, and make an educated decision. Here we explore seven things you should consider when picking a third-party warehouse and distribution provider.
1. Location, Location, Location
The location of the warehouse and distribution provider is one of the most important factors to consider, as it will directly have an effect on your business and the way it operates. You will want your logistics service provider to be located in an area accessible to major transportation hubs, highways, seaports, and railroads. 
The distance from your customers is also imperative. The closer the warehouse is to the customers, the faster the deliveries will be. Fast deliveries translate into higher customer satisfaction, and higher customer satisfaction translates into returning customers and higher sales.
2. Warehouse Size and Capacity
The size of the facilities does matter, especially if your product volume is high. Find a warehouse that can accommodate your needs based on size, and the capacity to hold your items safely. 
As you shop around, make sure the warehouse and distribution provider can hold your products. For fast-growing companies, consider your growth. Can the warehouse facility support your projected growth? 
Take your current situation and your projections into consideration. For your business to successfully operate and grow, you want to pick a third-party logistics provider that can attend to your needs. The storage capacity of the warehouse is another crucial factor to consider. 
3. Cutting-Edge Technology 
The size of the warehouse and capacity could be there, but the next important key element to ask about is how the company manages its warehouses. Do they use top-notch technology? 
Technology is an essential aspect of any modern warehouse and distribution provider and you need to make sure that your third-party logistics provider uses the technology that works for you and with you. 
To make your life easier, make processes seamless and keep reporting effective and accessible, the 3PL's technology must be compatible with your online store or existing software systems, ensuring that their software uses your data to its advantage. 
Technology in the logistics industry is built to help with automation, order processing, inventory management, order tracking, and e-commerce management – including returns. Make sure that your 3PL is committed to using cutting-edge technology. 
4. Qualified Team of Experts
What good is cutting-edge technology if the people behind it are not trained to be the best in the industry? When choosing a third-party logistics provider for your warehouse and distribution services, you must keep in mind that you are joining forces with the entire team. 
Their staff will become an essential part of your business and its success. Look for a provider who invests time and resources to maintain a team of experts who have experience in the industry. 
5. Customization and Adaptability
During your search, keep in mind that you want experts in your field, handling your products. Because a logistics company is one of the best at handling one type of product, it doesn't mean they are also experts in handling all products. 
Find a 3PL company that is an expert at handling your product, knows its specifications, and has the capabilities, team, and technology for it. Every business is different, and the ability of the 3PL company to customize its services to meet your needs is crucial. 
From packaging, labeling, and shipping to handling, storing, and transporting, you want experts in your product working with you and a third-party logistics company that adapts to you. 
6. Safety Record 
The safety of your product is detrimental to your business, as much as the safety of people and communities. When choosing a third-party warehouse and distribution provider, consider their safety track record and their commitment to keeping up with the ever-changing landscape of safety regulations under the Federal Motor Carrier Safety Administration. 
A safety-conscious provider who doesn't take shortcuts and strategizes around safety will keep your business running smoothly. Safety should be a year-round ongoing topic at the logistics company, and their track record should reflect that. 
Safety should also extend to the security of your product while in store and in transition. Find a warehouse and distribution provider that has vigorous security measures in place. 
7. Customer Service 
Partner with a third-party warehouse and distribution provider who prides on prioritizing customer service without jeopardizing safety and productivity. Effective problem-solving, communication, and responsiveness will be key factors that will directly affect you and your customers. 
The 3PL is an extension of your business, and you need to make sure they have high standards for customer service. Don't just rely on the company's statements, spend some time looking into their clients and their own experience with the third-party logistics company. 
Are You Looking for a Warehouse and Distribution Partner?
Choosing a third-party warehouse and distribution provider is important for your business because it becomes an extension of your brand. The process might be tedious, but it is incredibly important so taking a holistic approach to the decision-making process is recommended. 
Do not rush the process, and ask as many questions as possible – not just to the logistics companies you are considering, but to their customers and staff. When choosing a 3PL, keep in mind that more than a service, you are acquiring a partner who should bring value to your business and make your life easier as your company grows.