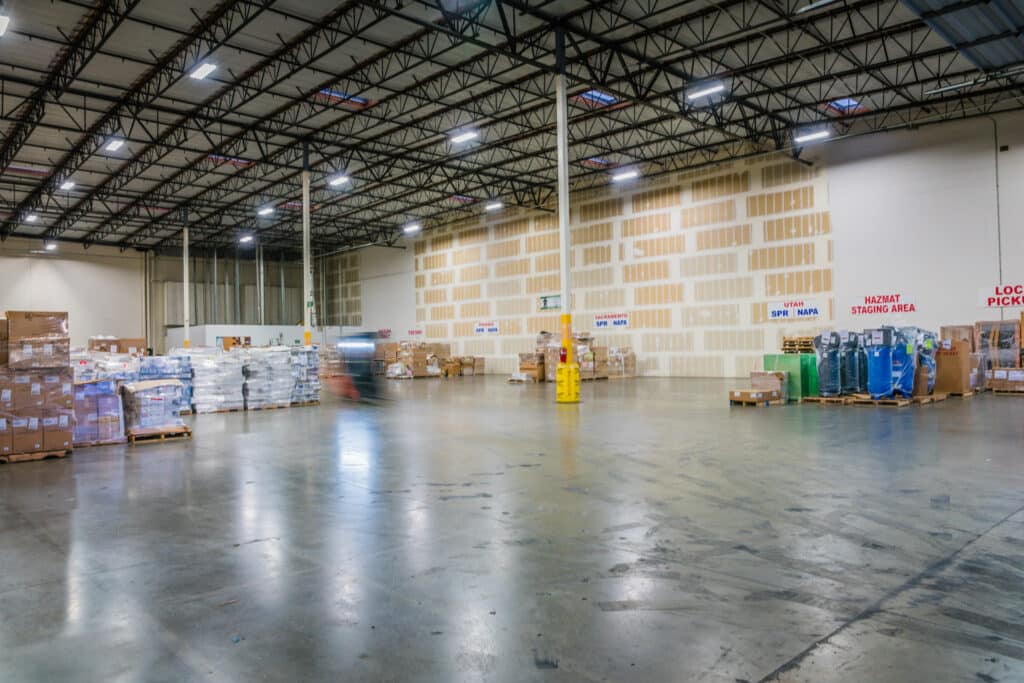 3PL stands for Third-Party Logistics. Often, the term "order fulfillment" is also used. 3PL Warehouse is a type of warehousing service that uses an external provider to manage all or part of a company's warehousing and distribution operations. 3PL warehouses provide inventory management, order fulfillment, transportation, and other services that are necessary for a successful supply chain. The 3PL Warehouse will handle the tasks of receiving, storing, and shipping the products, which can save businesses time and money. This type of service is often used by companies that don't have the space or resources to manage their own warehouse and distribution operations.
The 3PL business model is the most commonly outsourced by companies. Other, such as 4PL and 5PL exist, but 3PL is the most common among big and small companies. 
Third-Party Logistics Basics 
3PL is a vital link between manufacturers and customers. Ensuring that products are delivered to the client on time is key to customer satisfaction, which can translate into returning customers and the success and growth of a business. 
Companies that provide third-party logistics services act as fulfillment centers, providing all the services needed for the logistics operation. The services include warehousing, inventory management, shipping and receiving, full truckload (FTL) and  less than truckload (LTL freight shipping, picking and packing, kidding and customization and reverse logistics (better known as returns). The services and offerings vary per company. 
Some companies specialize in different types of fulfillment and warehousing, as products have different needs. Some warehouses are equipped to handle food products that require to be refrigerated or frozen, others specialize in handling hazardous materials and others focus on fulfilling heavy, bulky and high-value products. 
The Process
There is a simple way to explain how 3PL warehousing works with companies. 
Your business orders or makes the product. 

The product is transported from the manufacturer to the

3PL warehouse

. 

3PL warehouse receives the product, logs it in, and warehouses it. 

Customers buy and order your product. The orders come in directly to the 3PL provider from all platforms where you are selling the product. 

The 3PL company picks up and packs the products to fulfill the orders received. 

The orders are shipped as soon as possible to ensure timely delivery. 

The product is delivered to the customer. 
Platform Integration 
It is imperative that the 3PL company you choose is able to integrate to multiple sales platforms. This will ensure that your orders are seamlessly processed. The right technology and strong IT resources will allow you to view and track the progress of orders in real time, a feature that is helpful for you and your customers. 
FTL and FTL Shipping 
Having the ability to choose and arrange full truckloads (FTL) and less than truckload (LTL) freight will save you money. These come in handy if you ship large or wholesale orders to retailers. 3PL companies can help you navigate the options and find the best deal and right fit for your shipment.
Inventory Management
Inventory management in third-party logistics is the tracking, recording, and monitoring of goods and products throughout the entire supply chain. This includes the acquisition of inventory, tracking of the goods through the various stages of production, storage, distribution and sales. 3PL providers manage the inventory across the various stages to provide a streamlined and efficient supply chain process. This helps to reduce costs, improve customer service, and increase profitability.
Picking and Packing 
When an order comes in, a picker is responsible for finding the product in your inventory at the 3PL warehouse. Then, someone is responsible for packaging it properly, putting the shipping label on, and ensuring it makes it to the correct carrier in a timely manner. The right 3PL company will help you overcome shipping challenges. 
Some companies offer extra services, such as kitting services which include adding customization, adding labels or tags, combining products, or even assembling parts before shipping. 
Returns 
Known fashionably as reverse logistics, returns are part of the business, especially for ECommerce. The return rate depends on the product, for example, products that are sized have much higher return rates. The returned products get sent back to the 3PL warehouse where they are quickly examined to determine if they are damaged or can be returned to the shelf. The goal is to put undamaged items back in the inventory to make them available for purchase as soon as possible. A 3PL warehouse will efficiently breeze through that process. 
Benefits of Third-Party Logistics 
There are major benefits to using Third-Party Logistics. 
Cost Efficiency – it allows you to buy at higher volumes which translates into lower cost of goods, and a higher profit. 

Efficient Product Sourcing – with 3PL, you are able to source from more than one manufacturer, and because it is all stored in the same warehouse, orders can include items from more than one supplier. This also drives shipping savings. 

More Control – you have the ability to choose the company that will serve you and your customers with logistics operations. 

Fast Deliveries – choosing a warehouse located near your customers will ensure faster order fulfillment and faster shipping. 

Easy Reverse Logistics – returns will be a breeze and will put products back on sale in a timely manner. 
When outsourcing to a third-party logistics company, you are able to serve your customers better, make your life easier, and adjust easily as your business size changes. 3PL warehouses are designed to maximize speed and efficiency. The third-party logistics company specializes in making sure the process is working efficiently for your business, reducing time and costs for you. Make sure you pick the right logistics company for you and your needs. 
Working with a 3PL brings great benefits to your business and at Atech we are proud to have been part of the growth and success of many companies over the last 30 years. Some of those companies have been with us from day one because our work as a 3PL provider is the industry's most hands-on. 
We would love to see how we can help improve your fulfillment process.