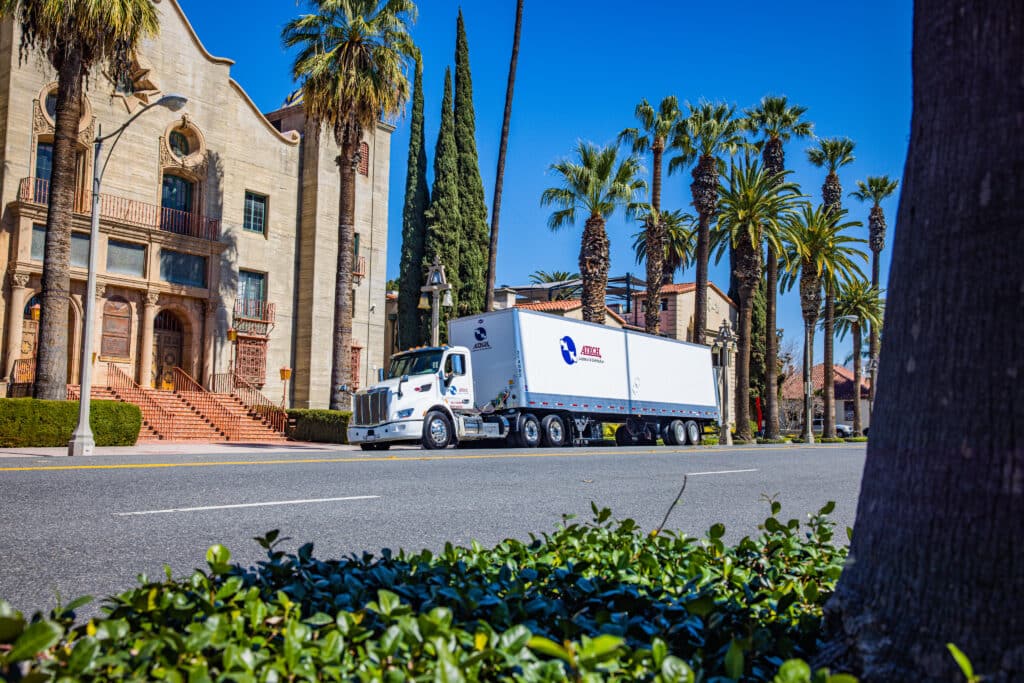 Every transportation and logistics company relies deeply on the success of hiring qualified truck drivers. The trucking industry is responsible for moving 80% of the cargo in the United States, and that number continues to increase with the growth of commerce. 
Such demand causes an off-balance and a shortage of drivers in the industry. For that reason, it is imperative to have a good strategy in place when it comes to hiring qualified truck drivers for your third-party logistics company. 
The Cost of Hiring a Truck Driver 
According to research by Upper Plains Transportation Institute, the average cost of hiring an employee in the industry was $8,234 in 2001. With inflation, in 2021 that number has jumped to $12,719. 
Hiring a truck driver can cost between $2,000 and $15,000. Having excessive turnover can affect the company in the short- and long-term. 
Identify the Need and the Skills of Truck Drivers
The first step in the hiring process is to identify your needs, and the qualities you need in the driver you are looking for. There are different kinds of truck drivers with different sets of skills and personal and professional goals and desires. In order to find the right match, you must identify both. 
Finding Truck Driver Candidates
Advertising is key to reaching a wide pool of potential candidates, including traditional and online channels. From newspapers to trade magazines, and local job fairs, traditional channels have been a resource for job hunting and hiring for a long time. 
However, online platforms like job boards, social media, and professional networking sites provide a broader reach and enable you to target specific demographics or regions. 
Some of the most popular sites in the industry include: MeetATruckDriver.com, EDP Careers, Indeed, Jobisite and Gigsmart
Working with a recruiting company is also an option which takes away a lot of the heavy work for you. Some recruiting companies in the industry include: Tenstreet, Apex and CDL Match. 
Truck DriverCandidates Finding You
During the hiring process, it is not only the company who needs to ask all the questions. There is information that you need to provide in order to attract qualified candidates. 
Drivers look around and ask around about the company's reputation. They will want to know what clients and employees are saying about the company. The safety record will be important to discuss and the policies in place.
Be proactive by providing information such as the hometime policy and maintenance practices early in the process. Questions about pay rate and sign-on bonus will arise during the interview or offer process. It is wise to talk about the benefits package and perks during the recruiting process, and showcase the company's equipment and operation area. 
The more information that is provided from the beginning, the easier it will be for the potential candidates to show interest in the job. A perfect platform to showcase a lot of this information is the company's website and social media platforms. 
7 Tips During The Driver Hiring Process 
Once you have found candidates for the role, it is important to have a seamless and effective hiring process where the right candidates can stand out. Here are some essentials to have in place: 
1. Thorough Screening
To ensure you're considering the most qualified candidates, implement a comprehensive screening process. Start by reviewing resumes and cover letters, paying attention to relevant experience, driving records, and certifications. 
Conduct preliminary phone interviews to assess communication skills, knowledge of regulations, and overall professionalism. Consider using pre-employment assessments or tests to evaluate technical skills and critical thinking abilities.
2. Background Check and Driving Records
When evaluating potential truck drivers, it's crucial to check their driving records and perform background checks. This step helps you assess their reliability, responsibility, and adherence to traffic laws. 
Look for any previous accidents, violations, or suspensions that might indicate a lack of safety awareness or a disregard for rules. Additionally, conduct comprehensive background checks to ensure candidates have a clean criminal record.
3. Interviews
Narrow down your candidate pool and invite the most promising individuals for in-person interviews. Prepare a set of structured questions that assess their experience, problem-solving abilities, and knowledge of industry regulations. 
During the interview, pay attention to their communication skills, attitude, and compatibility with your organization's values and culture. Additionally, consider involving current truck drivers or supervisors in the interview process to gather multiple perspectives.
4. Beyond Technical Skills
While technical skills and experience are vital, don't overlook the importance of soft skills and personality traits in your truck drivers. Look for qualities such as reliability, punctuality, attention to detail, teamwork, and customer service orientation. 
Truck drivers often interact with customers, dispatchers, and other team members, so selecting candidates who possess excellent interpersonal skills is crucial for maintaining a positive image for your organization.
5. Get On the Road
To evaluate a candidate's driving skills, conduct road tests or ride-alongs with a qualified evaluator. This step allows you to assess their ability to handle the specific type of truck they will be driving, maneuver through tight spaces, and make safe decisions on the road. During the test, evaluate their vehicle inspection skills, defensive driving techniques, and compliance with traffic laws.
6. Before the Big Decision
Before making a final decision, contact the references provided by the candidates. Speak with previous employers, supervisors, or colleagues to gain insights into the candidate's work ethic, reliability, and overall performance. 
Ask specific questions about their punctuality, ability to meet deadlines, adherence to safety regulations, and any other relevant information that can help you make an informed hiring decision.
7. Retention is Key 
Once you have found the right candidate and they have joined your team, it is important to allocate resources and efforts to successfully retain your qualified truck drivers. Excessive turnover can affect your company in the short- and long-term. It is important to build a partnership with your team, and not just provide a job, but instead, a career.