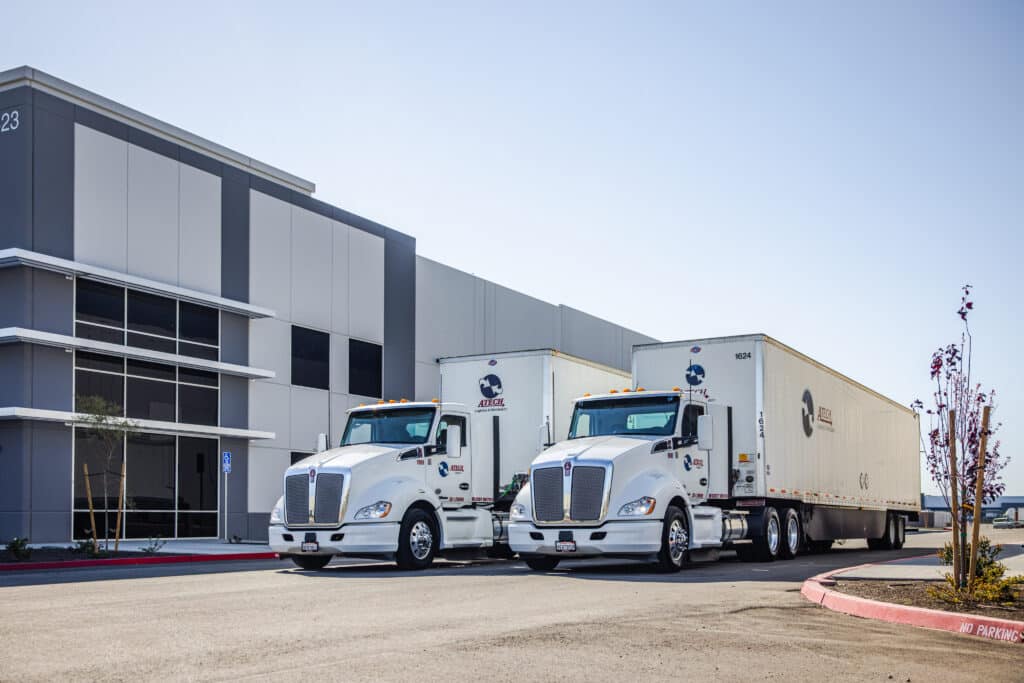 Truck drivers are an essential part of the supply chain. The logistics industry relies on truck drivers to make it happen to deliver goods from one place to another. There has always been a high demand for drivers, but in the last couple of years, the demand has increased. 
The American Trucking Association (ATA) reported in 2021 that there were 80,000 truck driver roles vacant. Some of the main reasons for driver shortages are the increase in demand from the supply chain based on consumer behaviors, and the fact that a large percentage of truck drivers are retiring. 
If you are looking for a career opportunity as a truck driver, the good news is that there is high demand in the market and that there are various opportunities for you to explore. Roles can vary from the kind of vehicle you get to drive to the number of miles you get to travel and the goods you get to transport. Each role requires a different set of skills and adapts to different kinds of lifestyles. 
1. Flatbed Truckers 
Flatbed trucks often transport vehicles, oversize freight, and weirdly shaped cargo. They are different from tractor-trailers as they are built differently. For that reason, the cargo must be secured differently. 
For such trucks, the driver must have the skill and knowledge to properly secure the goods being transported. Such skill can many times mean a higher pay rate for flatbed truckers.
2. Oversize Load Trucker 
Also referred to as heavy haulers, oversize load truck drivers are some of the highest-paid jobs in the industry. The job is challenging as they transport massive payloads such as large construction equipment and windmills. Additional certifications and specific experience are needed for the oversize load truck role.
3. Luxury Car Hauler 
Hauling luxury cars can be a very profitable career for truck drivers. It is a very demanding job that requires special training and experience in moving expensive cargo. In many cases, luxury car hauler drivers get paid per mileage and per vehicle, reaching up to six-figure salaries. 
4. Dry Van Truckers 
A dry van is a semi-trailer completely covered, protecting the goods inside. These are not temperature controlled, and cannot carry oversized cargo. Driving a single large trailer, truck drivers are able to gain experience as they enter the industry. 
The cargo does not contain perishables or dry goods, and the driver does not need to do his or her own unloading for the most part. Dry van trucking is where truck drivers start their careers in the industry. 
5. Tankers Truckers 
Tankers transport liquids, chemicals, gases, beverages, dry goods, and even grains. Driving a tank requires the ability to react quickly to dangerous situations. The cargo might or might not contain hazardous materials. Driving liquids is one of the most difficult cargo to transport, but tanker truckers are the most sought-after drivers. 
6. Freight Haulers 
Freight haulers transport goods from one location to the other. A freight is a group of goods carried by vessel or vehicle. Freight haulers carry goods that dry van truckers do not transport, such as liquids, oversized cargo, and hazardous materials. 
In general, there are four primary types of freight haulers, including ground, rail, ocean, and air. Freight hauler drivers apply to the ground category. Some of the most common items shipped by freight are automobiles, automobile parts, furniture, coal, art and bananas. 
7. Refrigerated Freight Drivers 
Depending on the goods being transported, the freight might require a specific temperature. In such cases, refrigerated freight is needed and the driver will need to have knowledge of handling such cargo. Also known as reefer drivers, refrigerated freight truckers tend to get paid higher rates because they have such a high level of responsibility. 
They are responsible for keeping track of the cargo's fluctuating temperatures, storing goods at the right temperature and under the right conditions, and maintaining the right temperature in the truck. Refrigerated freights include food, medical products, body products, poultry and other highly perishable goods.
8. Ice Road Trucking 
Ice road truck drivers work only three to four months out of the year, but are able to earn as high as $60,000 during that time. During the off-months, some ice road truck drivers do another kind of driving to supplement their income. 
The high-risk job of an ice road trucker can be dangerous and difficult as they drive through frozen roads to deliver shipments. There is a high turnover for the role, but those who stick around can make a substantial income. 
9. Local, Regional and OTR Drivers 
Over the Road (OTR) driving is the most common job for new truck drivers. They can be sent anywhere across the country.  
Regional drivers have similar jobs to regional drivers, with the only difference being the number of miles traveled. Regional drivers stay within a state or metropolitan area. Local drivers make shorter trips of about 100 miles with regular routes within the same city. 
10. LTL Freight Drivers
Less-Than-Truckload (LTL) freight drivers deliver shipments that are smaller than normal, this includes goods that need to be shipped at shorter distances, or that do not fit in other freights. Companies that are not able to fill a truck with their goods, piggyback on another truck that is also carrying shipments for other companies. This is called LTL freight. 
The job is one of the most logistically challenging in the industry. LTL drivers are responsible for unloading their own freights and their routes usually include various stops in one day without a constant driving route. 
These are just some of the most common truck driving roles in the industry. Throughout their career, truck drivers typically explore different roles as they build their experience and find the right fit for them. 
Over time, truck drivers develop different skills which allow them to get a higher paying opportunities. Truck driving can be a very profitable and fulfilling career with many growth opportunities.