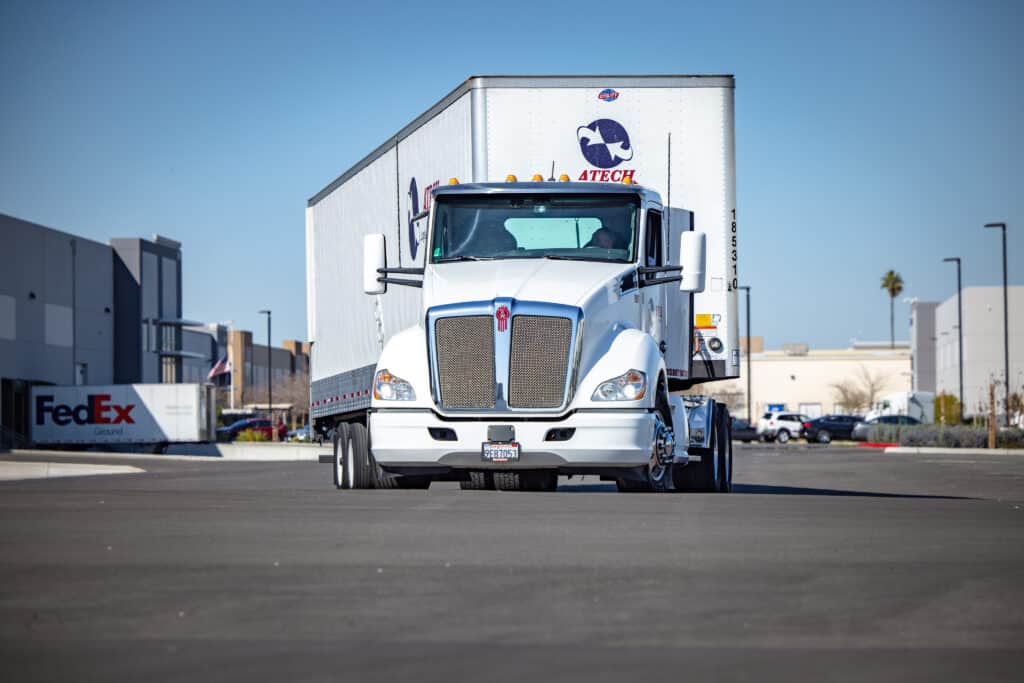 Efficiency, cost-effectiveness, and flexibility are paramount in logistics and supply chain management. Businesses of all sizes constantly seek ways to streamline their shipping processes and optimize their transportation strategies. One such strategy that has gained significant traction in recent years is Less-than-Truckload (LTL) shipping. 
Less-than-Truckload shipping, also known as less-than-load (LTL), is a form of freight transportation primarily for small loads where multiple shipments from different companies are consolidated onto a single truck. 
LTL carriers specialize in handling smaller shipments between 150 and 15,000 pounds that don't require an entire truck, offering many advantages and making it a preferred form of transportation for many shippers. 
Not every company is fit for LTL, but those who do see tremendous benefits. Here are 10 reasons why LTL is efficient: 
1. Cost Efficient 
The biggest advantage to LTL shipping is cost. In contrast to a dedicated fleet solution, where you must cover the expense of an entire truck's capacity, LTL shipping charges the company only for the space their shipment utilizes. 
This cost-efficient method can result in substantial savings for businesses, particularly those dealing with smaller or sporadic shipment volumes. Small businesses primarily benefit from LTL shipping as they are more likely to ship fewer goods and spend less than larger companies. Small businesses can revert to LTL shipping and not have to worry about paying high costs for any space that is not used.
LTL shipping also provides consistent and fair pricing. The National Motor Freight Classification (NMFC) sets the cost to work with LTL. It creates a standard grouping or grading system using 18 classes that range from class 50 to class 500.
LTL carriers are experts at maximizing truck space. They use load optimization software to ensure cargo is stacked and arranged efficiently, reducing wasted space. This efficiency lowers costs and contributes to a more sustainable approach to transportation by minimizing carbon emissions associated with space on trucks.
2. Eco-friendly
Sustainability is a growing concern for many businesses and consumers. By consolidating shipments onto a single truck, LTL shipping can contribute to a more environmentally friendly supply chain. 
This consolidation reduces the overall carbon footprint associated with transportation, aligning with green initiatives and reducing your company's environmental impact.
3. Safer Option
LTL is safer for various reasons, including that most LTL shipments are packaged onto pallets before being loaded into trucks. Handling goods in a big pallet is safer than handling several smaller units.  
Using LTL shipping is also less risky as carriers often provide insurance coverage for the cargo. In case of damage or loss during transit, the insurance becomes an added layer of protection, offering peace of mind and minimizing financial risk for shippers. Having insurance coverage can be crucial when keeping valuable shipments. 
With LTL, the cargo moves directly from the shipper's warehouse or location to the LTL carrier's terminal. From there, the shipment is consolidated with other shipments going in the same direction. With such a strategy, the shipments involve fewer handling steps, which equals fewer chances for error and fewer chances of getting damaged or lost. 
Modern LTL carriers offer advanced tracking and visibility tools that provide real-time updates on the status of your shipment. These tools enable you to monitor your cargo's progress, estimate delivery times, and make informed inventory management and customer communication decisions.
4. Flexibility 
LTL shipping offers flexibility, making it easier for companies with unique shipping requirements. LTL carriers offer various services, such as pickup and delivery choices, liftgate assistance, and inside delivery. This versatility enables you to customize your shipping needs to align perfectly with your businesses and customers' demands.
5. Network Access 
LTL carriers boast expansive networks that cover a wide geographic area. This extensive reach means you can reach customers or suppliers in remote or hard-to-reach locations without needing a full truckload shipment. It opens up new market opportunities and simplifies the logistics of reaching diverse destinations.
6. Scalability
LTL shipping is highly scalable, making it an ideal choice for businesses with fluctuating demands. Whether you're experiencing seasonal variations in shipping volumes or planning for growth, LTL shipping allows you to adjust your shipping volume to align with your business needs without the constraints of full truckload shipments.
7. Regulatory Compliance
Navigating the complex web of transportation regulations and compliance requirements can be daunting. LTL carriers are experienced in adhering to these regulations and can assist shippers in ensuring compliance. This expertise simplifies the shipping process and reduces the risk of regulatory issues that could disrupt your supply chain.
The Bottomline on LTL Shipping 
Less-than-truckload (LTL) shipping is a versatile, cost-effective solution that benefits businesses of all sizes. From cost savings and efficient resource utilization to reduced handling and environmental benefits, LTL shipping offers a range of advantages that can enhance your shipping operations. 
Whether you're a small business looking to save on transportation costs or a large corporation seeking to optimize your supply chain, LTL shipping is a valuable tool that can contribute to your success in today's competitive market.