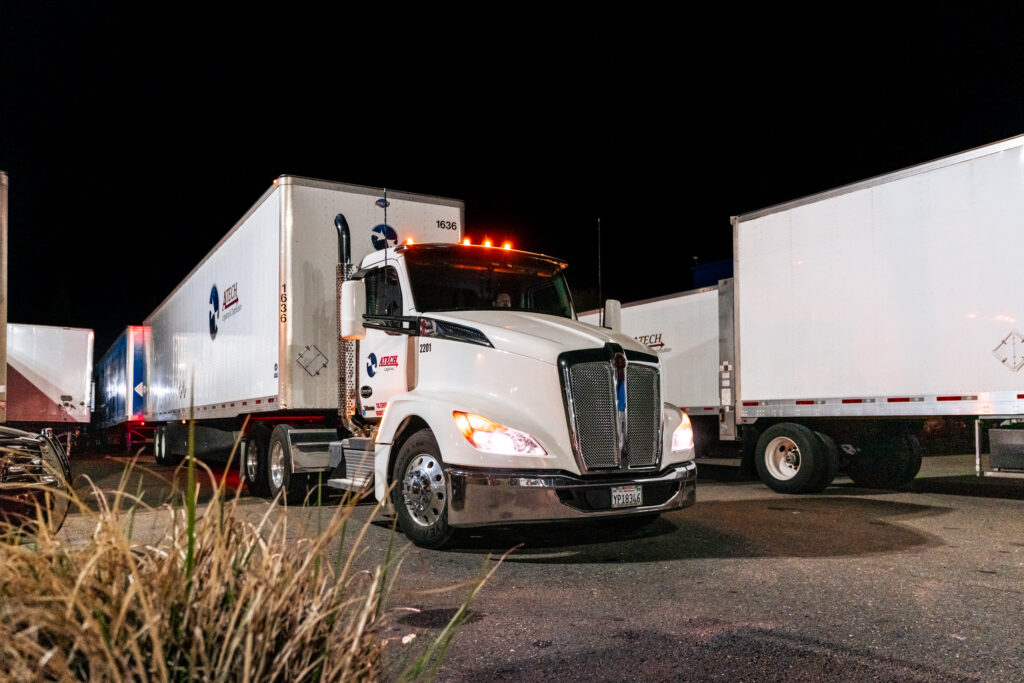 No one likes to have a shipment delayed. Timely delivery is vital for businesses and consumers and can drastically impact the reputation and success of a company. However, things happen, and delays in shipping occur despite the best efforts of the logistics companies – many times, it is beyond their control. 
Whether it is unforeseen weather events, customs issues, or supply chain disruptions, companies must have a plan to deal with shipping delays and keep operations running smoothly.
What Causes Shipping Delays?
First, let's explore common causes of shipping delays. Understanding these causes can help in managing and mitigating delays effectively. 
1. Weather Conditions
Adverse weather, such as hurricanes, snowstorms, fog, and heavy rainfall, can disrupt transportation routes, slow cargo handling, and lead to delays in both land and sea shipments.
2. Traffic Congestion
Traffic congestion due to car accidents, highly trafficked events, road closures, construction, and such can result in delivery trucks and freight containers being stuck in traffic, causing delays in the movement of goods.
3. Customs and Regulatory Issues
When shipments travel across borders or the ocean, customs inspections can lead to delays. Documentation errors and compliance issues are common causes in international shipping. Inaccurate or incomplete documentation can lead to long and slow processes with customs, impacting the transit time of the shipment.
4. Port Congestion
Ports often experience congestion due to high volumes of incoming and outgoing cargo, labor disputes, equipment shortages, or other operational issues, causing shipping delays.
5. Labor Strikes
Labor strikes by port workers, truck drivers, or other key personnel in the logistics industry can disrupt the entire supply chain and lead to delays in cargo handling and transportation.
6. Supplier and Manufacturing Delays
Delays in the production or sourcing of goods from suppliers can impact the overall supply chain, pushing back delivery schedules.
7. Equipment Failures
Mechanical failures, such as breakdowns of trucks, ships, or aircraft, can lead to delays as repairs or replacements are needed.
8. Supply Chain Disruptions
Disruptions to the supply chain, such as shortages of raw materials, parts, or finished goods, can cause delays in the manufacturing and transportation processes.
9. Vessel and Aircraft Scheduling 
Delays can occur if vessels and aircraft do not adhere to their schedules, which may be affected by various factors, including maintenance, route changes, or capacity constraints.
10. Political and Geopolitical Factors
Political instability, trade disputes, sanctions, and other geopolitical factors can impact shipping routes and customs processes, leading to delays.
11. Natural Disasters
Natural disasters can be unexpected and out of the logistics company's control, and it can drastically affect shipping. Earthquakes, tsunamis, volcanic eruptions, and other natural disasters can disrupt transportation infrastructure and supply chain operations, causing significant delays.
12. Strain on Capacity
Demand in shipping causes capacity shortages in transportation modes, leading to delays as carriers struggle to accommodate the increased volume of goods.
10 Ways to Handle and Prepare for Shipping Delays?
Despite how much a company tries to streamline and keep the business running smoothly, unforeseen circumstances will happen and will cause delays in shipping. The key part is to have solutions to support customer frustrations afloat.  
Let's explore some tips to handle shipping delays and keep customers happy: 
1. Communications and Transparency 
The first thing you need to do when a delay occurs is to communicate with the customer to notify them of potential delays in their shipping. The sooner the customer knows, the better they will be able to set their expectations and the more chance the company will have to help alleviate the inconvenience. 
Personalized messages or direct phone calls are always a great way to deal with such situations without hurting the relationship with the customer. 
69% of buyers

are less likely to shop from a company again if their purchase is not delivered within two days of the promised delivery date. 

17% of buyers

will stop shopping with an eCommerce retailer after receiving a late delivery once. 

55% will not shop

with the retailer again after two to three late deliveries. It will cost you five to 25 times more to acquire a new customer than to retain an existing one. 
2. Review and Adjust Expectations
Establish realistic delivery timeframes and commitments to account for potential delays, especially in situations prone to disruptions. Provide customers with alternative shipping methods or expedited services for a fee. This gives them the choice to receive their orders sooner if needed.
3. Alternative Transportation
Flexibility is critical to adapting to changing circumstances. Some logistics companies often have contingency plans for unforeseen shipping delays, which may involve alternative transportation modes. For instance, if a shipment is delayed on a vessel, it might be rerouted to airfreight to meet the original delivery deadline. Flexibility is critical to adapting to changing circumstances.
4. Set Up a Smart Schedule 
Experienced logistics companies build buffer time into their schedules to account for potential delays. By allowing extra time in the planning phase, they reduce the risk of disruptions cascading into more significant problems. This approach minimizes the impact of unforeseen events on delivery times.
5. Partner With Other Carriers 
Logistics companies often collaborate with multiple carriers and service providers. This strategy helps diversify their transportation options and reduce dependency on a single carrier. In a delay, they can quickly switch to an alternate carrier to keep shipments moving.
6. Real-life Tracking 
One of the most critical tools in managing shipping delays is real-time tracking and visibility. Logistics companies utilize advanced technologies and software to monitor the movement of goods at every stage of the supply chain. With access to real-time data, they can quickly identify delays and make informed decisions to mitigate their impact. 
7. Efficient Warehousing and Inventory Management
Efficient warehousing and inventory management play a significant role in addressing shipping delays. Logistics companies optimize their warehouses to ensure quick access to goods, reducing the time it takes to recover from a delay. They maintain optimal inventory levels to mitigate potential supply chain interruptions.
8. Proactive Communication
Communication is vital when dealing with shipping delays. Logistics companies proactively communicate with their clients, suppliers, and transportation partners to keep all parties informed. Timely updates help manage expectations and facilitate problem-solving.
9.
Inventory Optimization
Optimizing inventory levels is another way logistics companies manage shipping delays. By maintaining the right balance between safety stock and demand, they can absorb disruptions without causing significant customer delays.
10. Continuous Improvement
In the world of logistics, continuous improvement is a fundamental principle. Logistics companies invest in ongoing process optimization, staff training, and technology upgrades to reduce the risk of shipping delays and enhance overall efficiency.
Conclusion
Shipping delays are part of the logistics industry, but there are ways to mitigate the effect it can have on your business. Through technology, planning, communication, and adaptability, logistics companies can minimize the impact of shipping delays and keep goods moving efficiently throughout the supply chain. 
Most importantly, companies can keep customers happy. Successful logistics companies can adapt and manage disruptions, setting them apart and ensuring the timely delivery of goods to their customers.