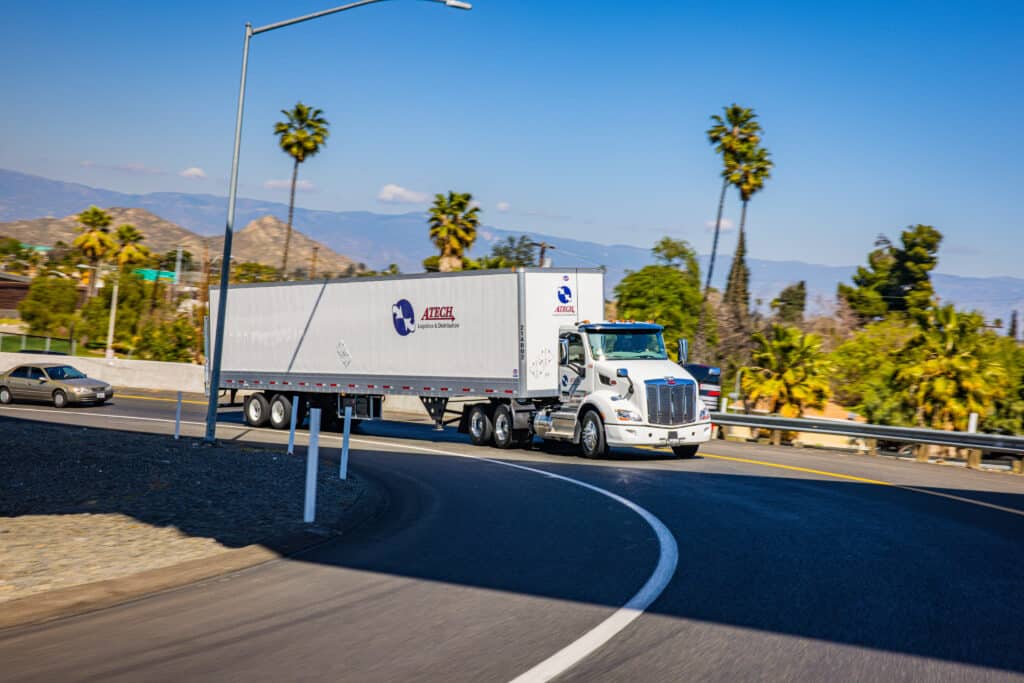 Long-haul truck drivers spend days or weeks at a time on the road, away from home, family, friends and a routine. Being away for extended periods of time can be isolating and monotonous, but it can also have an impact on the driver's mental and physical help. 
Long-haul truck drivers are essential to the supply chain industry, and they perform a very vital role in transporting goods across vast distances. Their state of being is important to ensure their safety and the safety of the communities. Let's explore some strategies that long-haul truck drivers cab employ to stay sane and healthy while on the road.
Long-haul truck driving can be mentally demanding, leading to increased stress levels and potential mental health issues. Self-care and stress management techniques can help drivers maintain their mental well-being. Mental health must be a priority with such a demanding job. 
1. Establishing Routines 
Sticking to a schedule could be a challenge for long-haul truck drivers since they must follow a strict schedule to ensure timely deliveries. However, establishing routines can help them create a sense of structure and familiarity, which helps combat the feeling of being adrift on the open road. 
Trying to keep regular sleep patterns, meal times, and breaks can help maintain a sense of normalcy, which provides a stable foundation for mental well-being.
2. Connecting with A Support Network Back Home
It is important for long-haul drivers to maintain connections with family and friends. This will help combat loneliness and homesickness. Thankfully, technology has made it easy to connect with those back home. 
Phone calls, video calls, and messaging apps enable them stay connected to their support networks, seek emotional support and provide a sense of belonging that reminds them that they are not alone while being miles away.
3. Audio Companions
Podcasts, music and audiobooks are great tools for long-haul drivers to cope with the long hours on the road. These forms of entertainment not only help pass the time but also engage their minds and stimulate their thoughts. 
From educational podcasts to crime novels and even funny stories, audio companions provide a much-needed mental escape and entertain the driver without distracting them from the road. 
4. Mental Stimulation 
When on the road, it is important to engage in activities that stimulate the mind. Staying mentally sharp is important to combat monotony. Language learning apps or audiobooks can help expand their mind and even help them acquire a new skill during long journeys. 
Engaging in mental stimulation keeps their brains active and provides a sense of personal growth and accomplishment.
5. Exploring New Places During Breaks
One of the perks of the job as a long-haul truck driver is being able to visit different parts of the country. During breaks, the driver can make time to explore. 
Instead of staying in the truck, drivers can make the most out of their time by taking walks, visiting local attractions, or trying out new food. This can help provide a refreshing change of scenery and combat monotony. 
6. Creative Outlets
To occupy their minds during downtime, some long-haul drivers have used the long hours to their advantage by using it as an opportunity to explore their creative side with hobbies. 
Some drivers take up photography, painting, or writing as a way to express themselves and occupy their minds during downtime. Creative outlets provide a sense of fulfillment and can serve as a much-needed emotional release.
7. Community with Fellow Drivers
Long-haul truck drivers lean into each other for support, as they understand the challenges of the job and the experiences. Finding solace in the camaraderie of fellow drivers is helpful to stay healthy mentally. 
Truck stops and rest areas become gathering places where drivers can swap stories, exchange tips, and provide support to one another. Having a sense of community and sharing experiences helps alleviate feelings of isolation and provides a support system that only fellow drivers can truly understand.
8. Physical Health 
Physical health goes hand in hand with mental health. Long-haul drivers are prone to suffering chronic health issues. Spending so many hours behind the wheel is not easy, and it can also have a toll on the body. 
Movement is important – not only for physical health but also for mental health. Exercise at any level can help release tension in the body, relax the mind and give a sense of accomplishment. 
Why Maintaining Mental Health is Important for Drivers
Long-haul truck driving requires resilience, adaptability and mental fortitude. Taking care of the mind is essential for the mental health of drivers. Sane drivers also means safer roads. 
Establishing a routine, staying in touch with loved ones, finding audio companions, estimating the mind and taking care of the body, are essential to mental health for drivers. Making the best of the situation by exploring and finding creative outlets, is also a fun way to develop personally, accomplish the job, and stay sane. 
Through a combination of personal strategies and the support of their communities, these dedicated individuals navigate the challenges of the open road and ensure that the goods they transport reach their destinations while staying mentally grounded.